"Sirens"
$30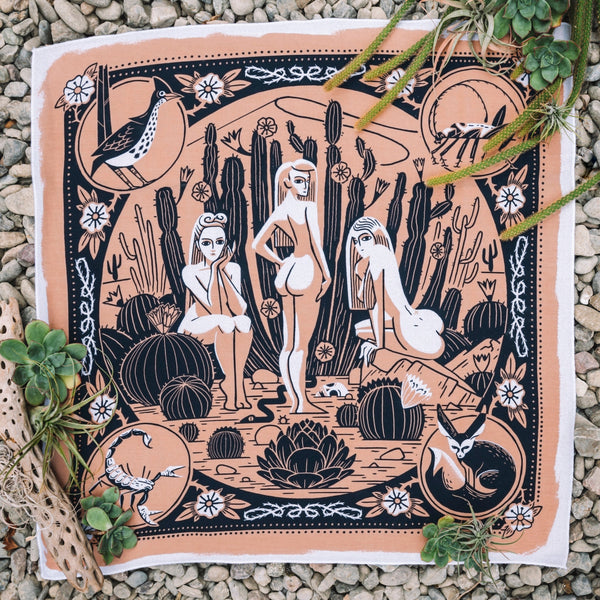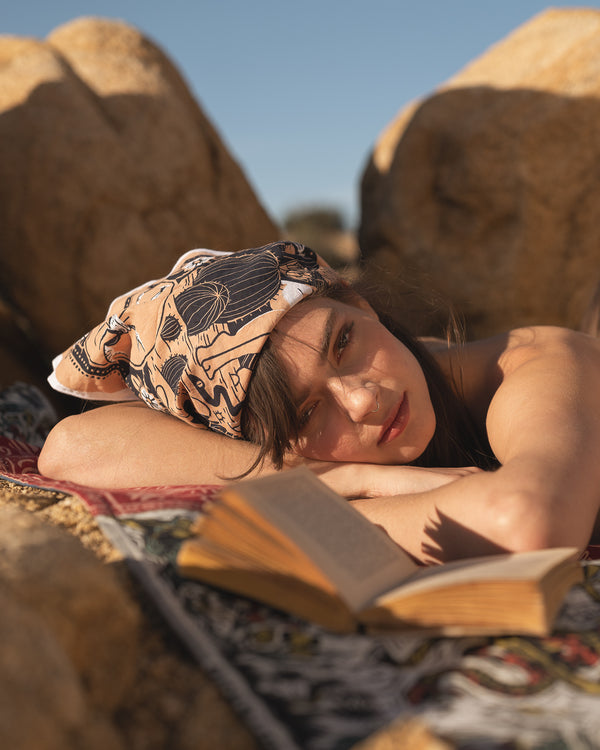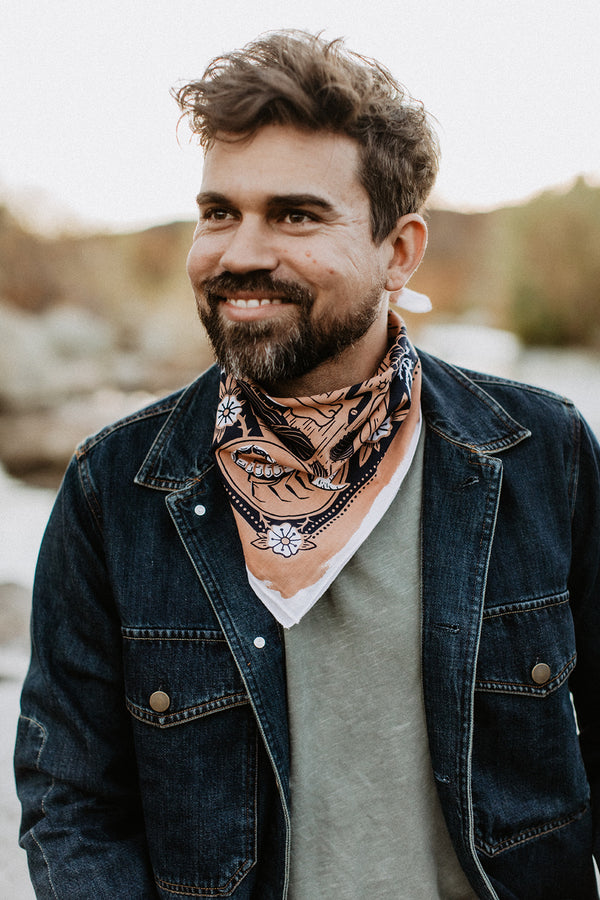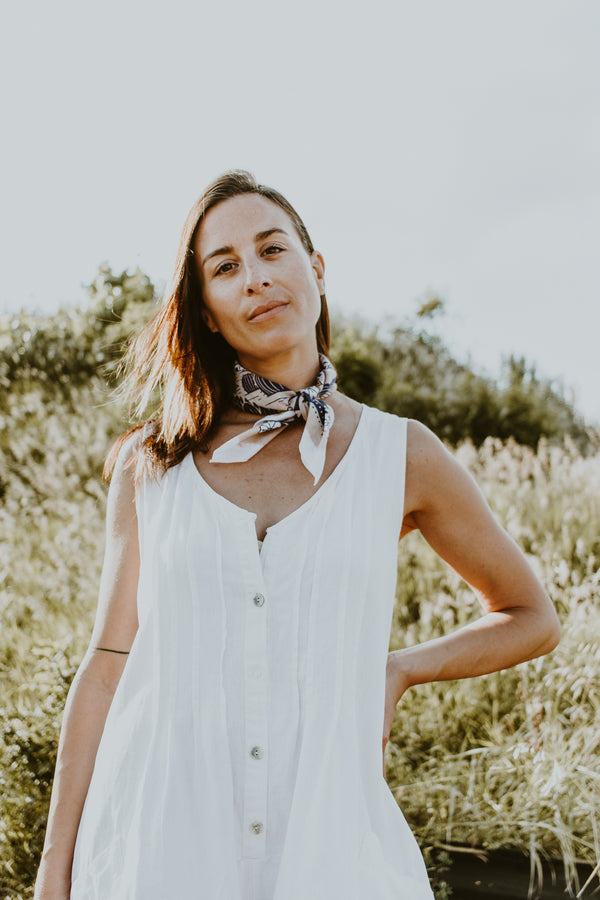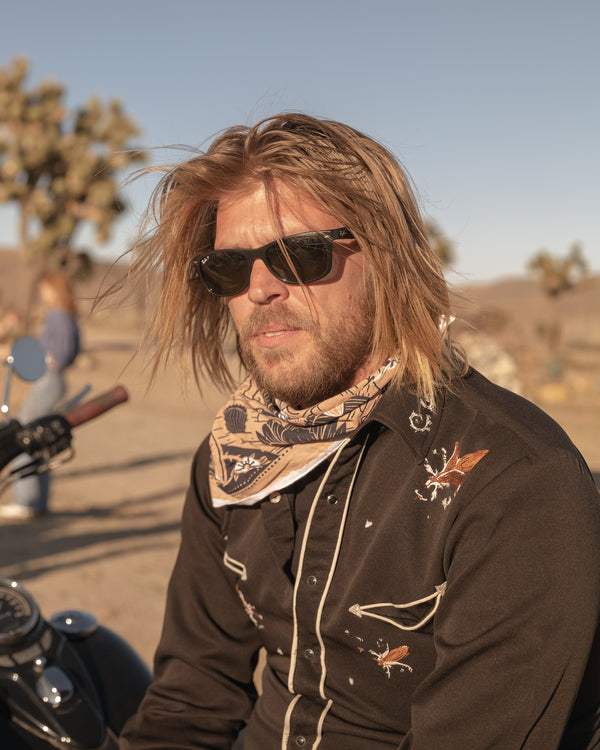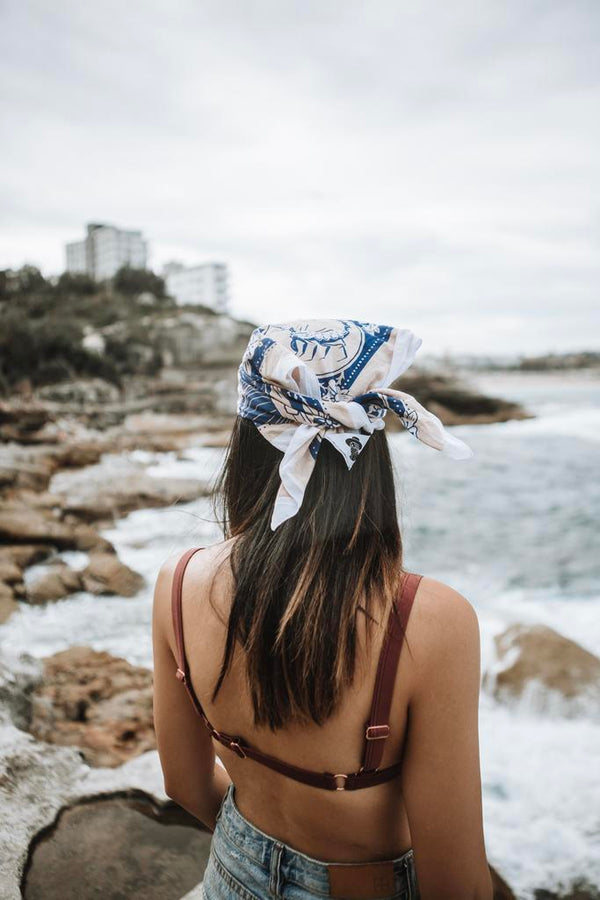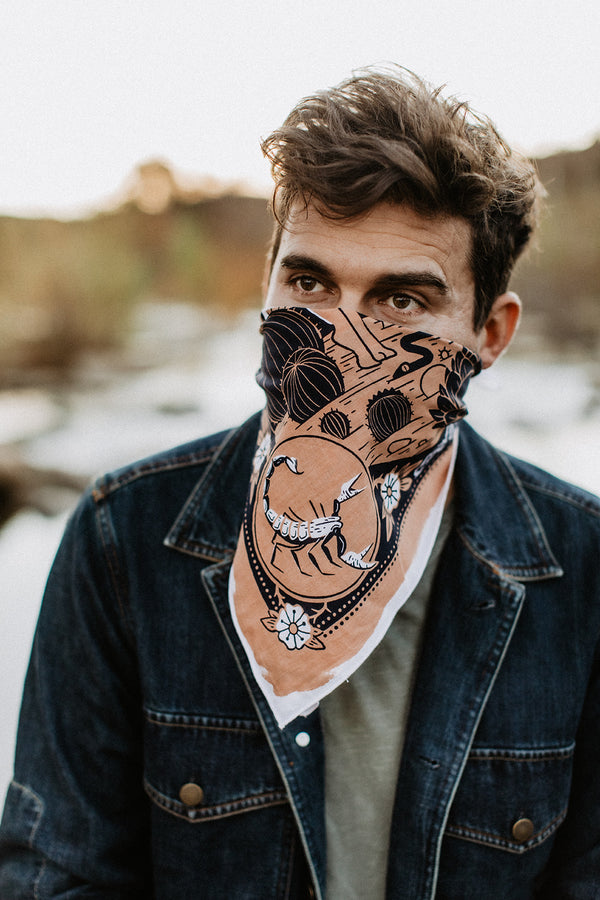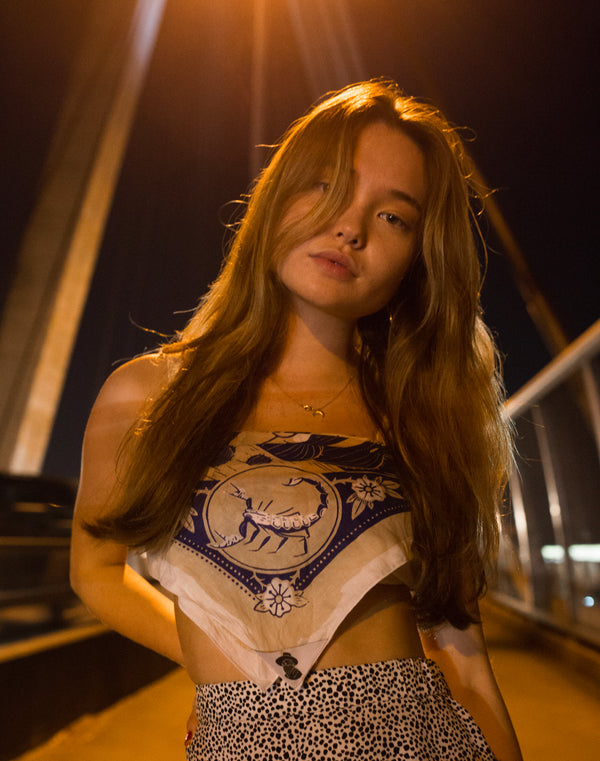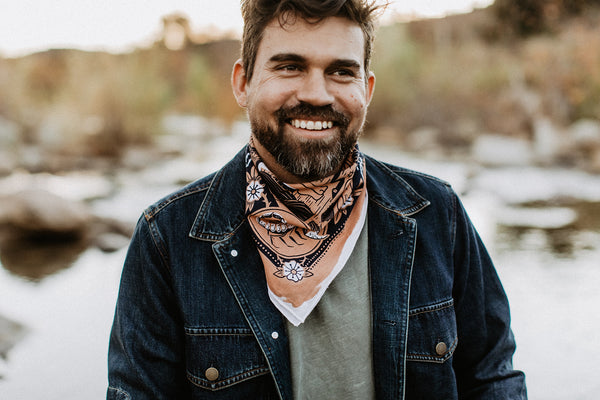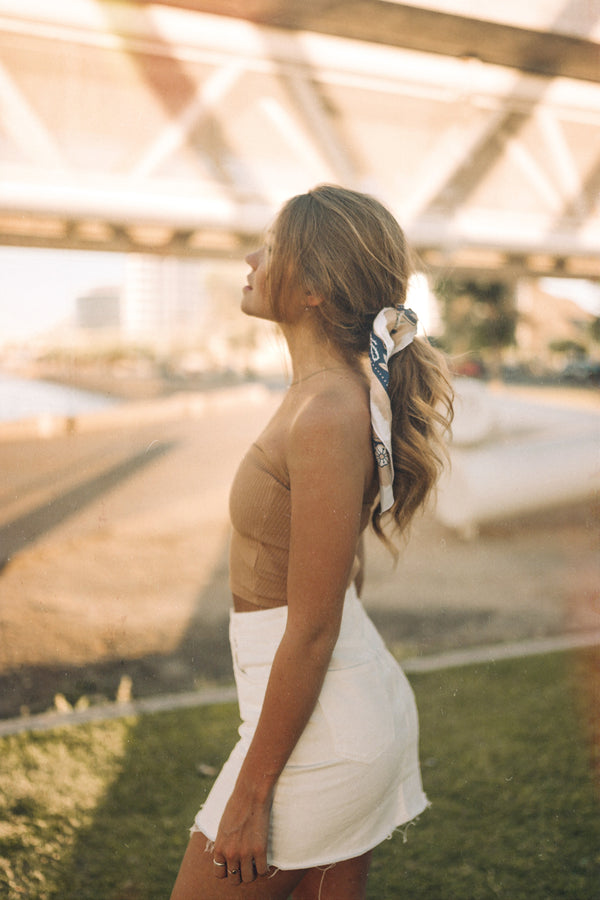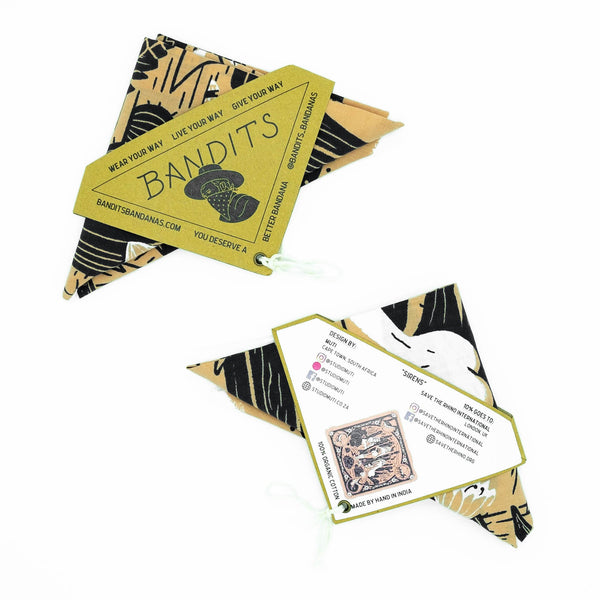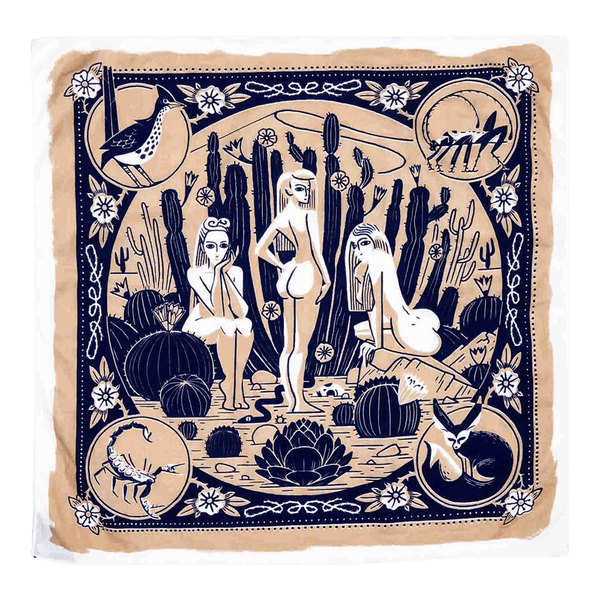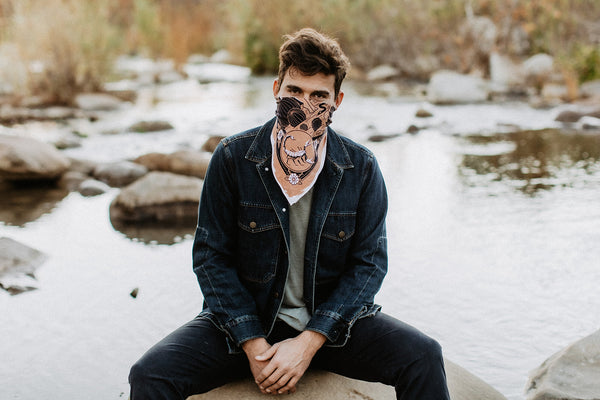 organic cotton

100% Organic Cotton, GOTS Certified and sustainably sourced in India from Chetna Organic, pre-washed for an extra soft feel

made by hand

Printed, Cut, Sewn, and Packaged by hand at a Fair Trade Certified facility in Kolkata, West Bengal, India. Please note that there may be slight sizing and color variations from product to product

21" x 21"

Standard 21 x 21 inch bandana. Machine wash cold with like colors, line or tumble dry, warm iron, do not bleach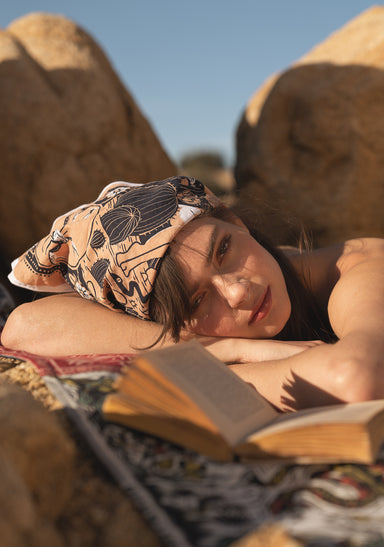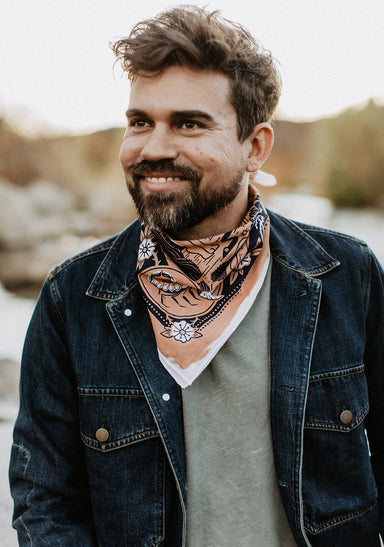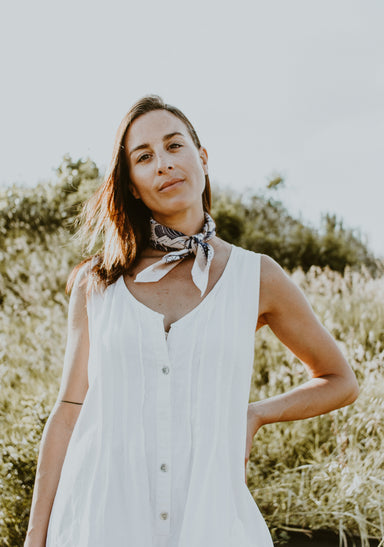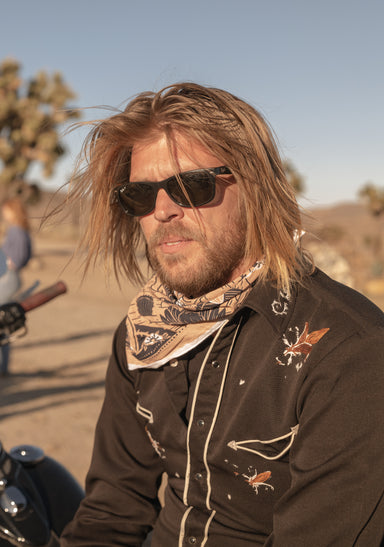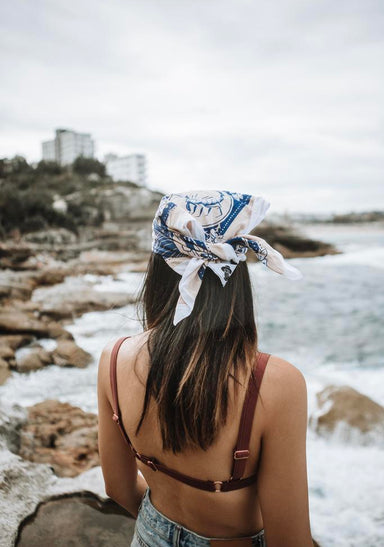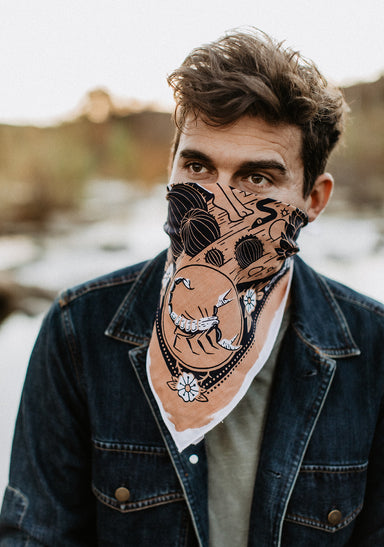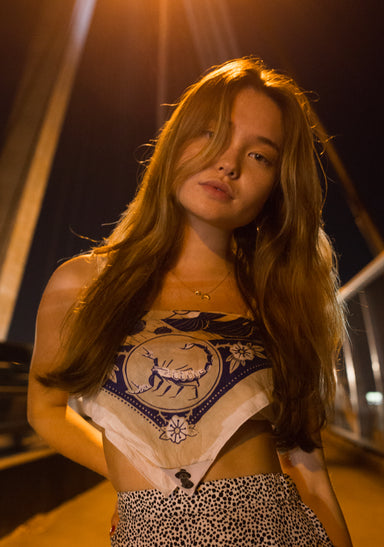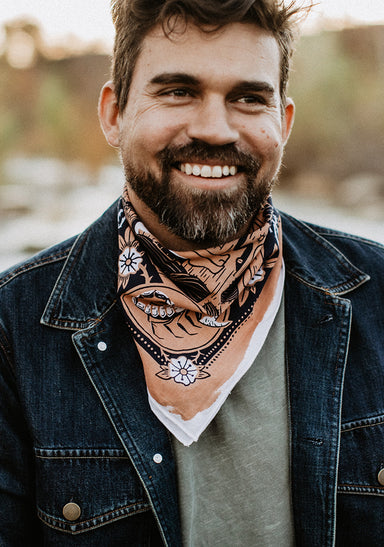 Cape Town, South Africa
MUTI
studiomuti.co.za/
MUTI is a creative studio founded in 2011, based in the city of Cape Town, South Africa. MUTI's small team of illustrators and designers are passionate about producing original and inspiring artwork, from lettering to icons, digital painting to animation. They have worked with an impressive lineup of prestigious brands including Nike, Red Bull, Google, Facebook, UNIQLO, American Express, Samsung and MANY others. A multi-talented, adaptable and experienced studio, each member of the team brings skills from backgrounds in design, illustration, clothing production, client service and advertising. The team draws inspiration from each other, always challenging themselves to push their creative limits. Though their work encompasses a wide range of styles, inspirations, and disciplines, MUTI's projects are incredibly consistent in their eye-catching quality. A glance at the studio's homepage reveals a dazzling, colorful portfolio that would be an impressive CAREER for most artists – and that's just their recent stuff! BANDITS is grateful to be able to feature an original design from this industry standard studio.
Save The Rhino (London, England)
Save The Rhino is an international non-profit organization whose main objective is to support and protect endangered rhino populations in Africa and Asia. STR works tirelessly with partners around the world to disrupt and reduce the illegal global trafficking and trade of rhino horns. Their mission is to eventually see all five rhino species off the endangered species list and thriving in the wild for future generations.

MUTI was inspired to support Save The Rhino because, as they explained "The species is under threat and we as Africans need to do all we can to stop poaching." 10% of the sales proceeds from "Sirens" will go to support Save The Rhino and help them to protect endangered rhino populations by raising awareness and working with on-the-ground partners to fight poaching and reduce the illegal international trade of rhino horns.
www.savetherhino.org/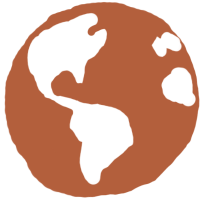 $200,000
RAISED FOR GLOBAL CHARITIES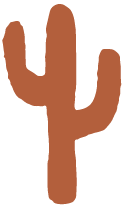 79
CHARITY ORGANIZATIONS SUPPORTED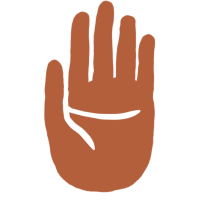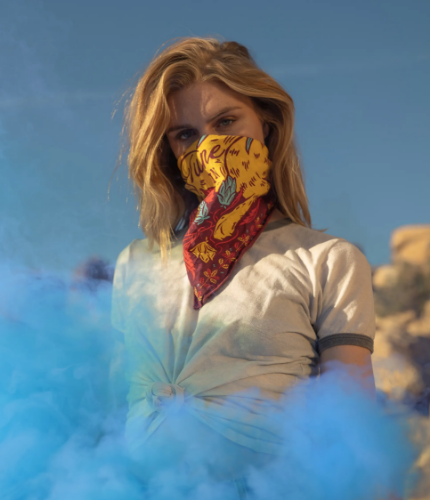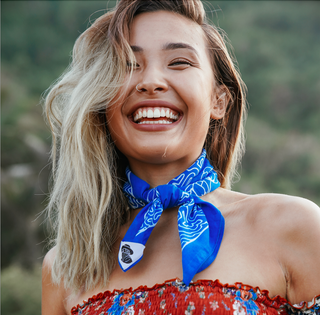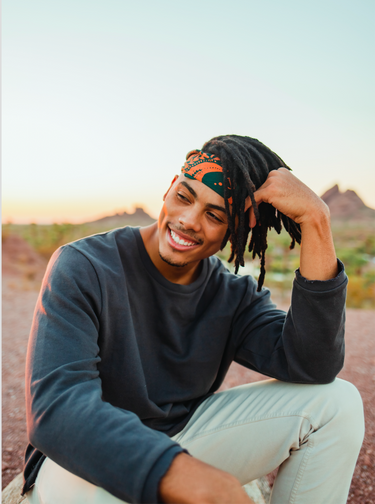 Style Ideas, Guides, and Inspiration