"Tropic Like It's Hot"
$30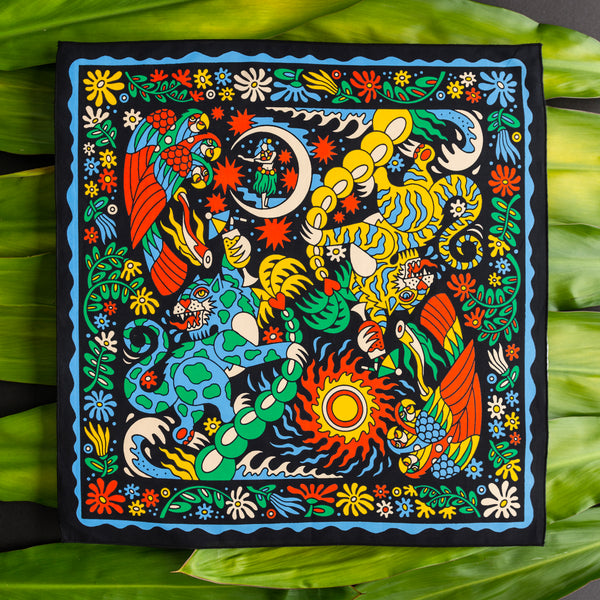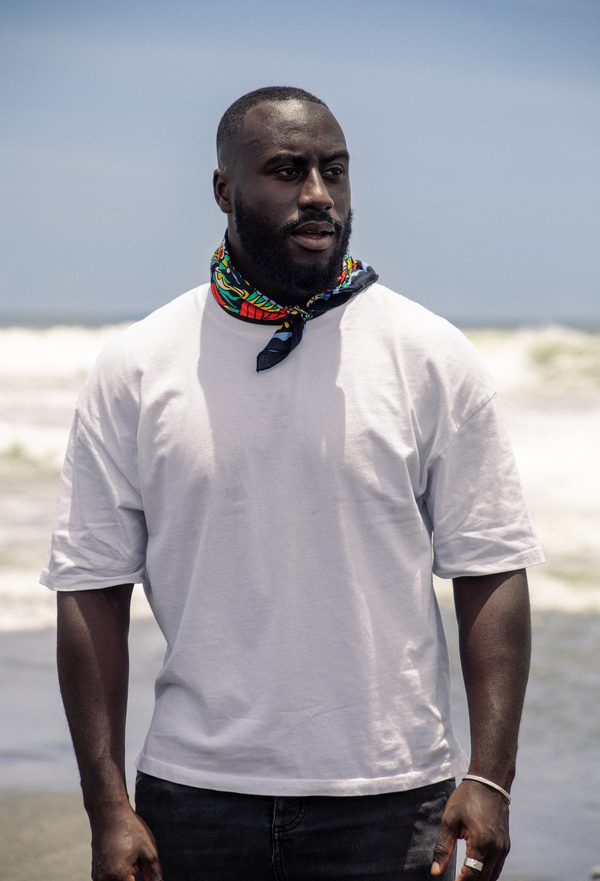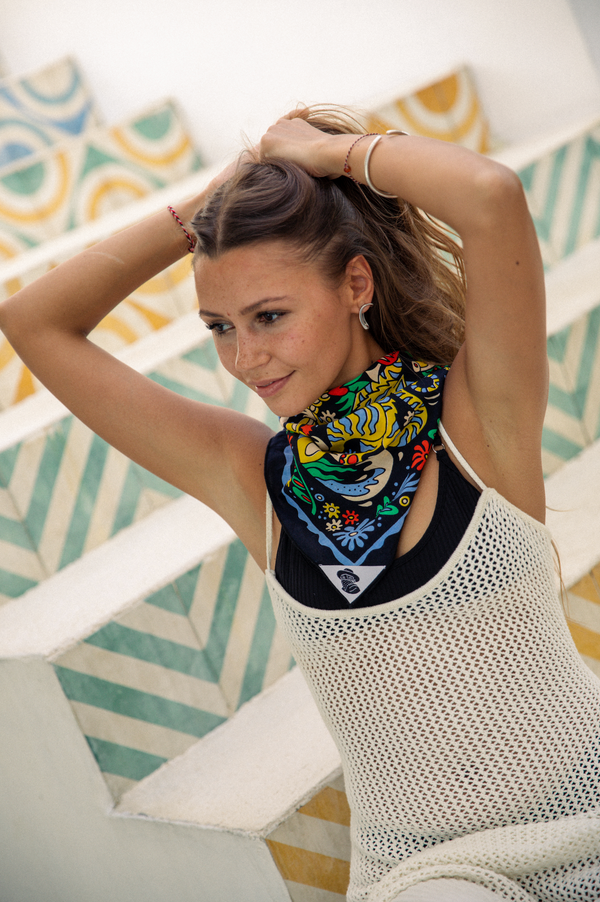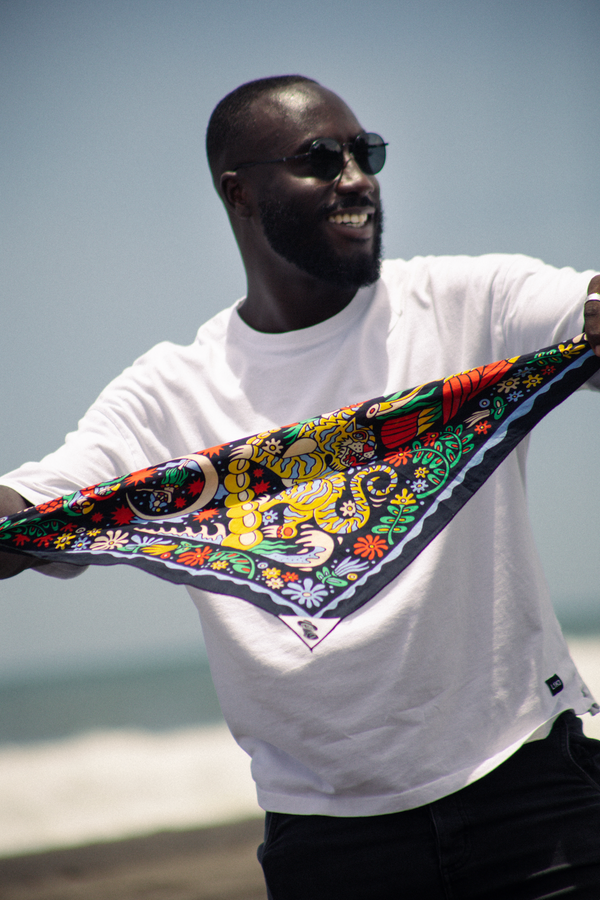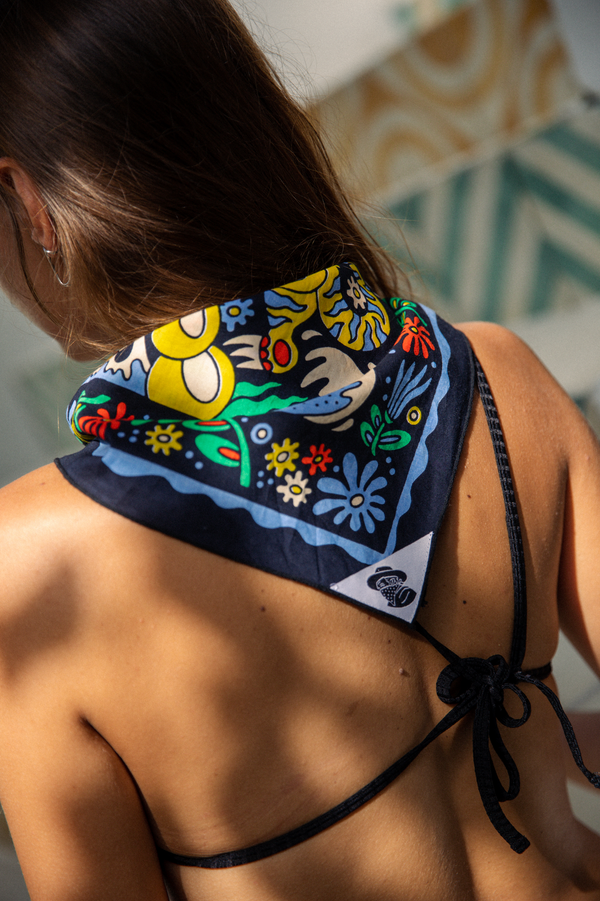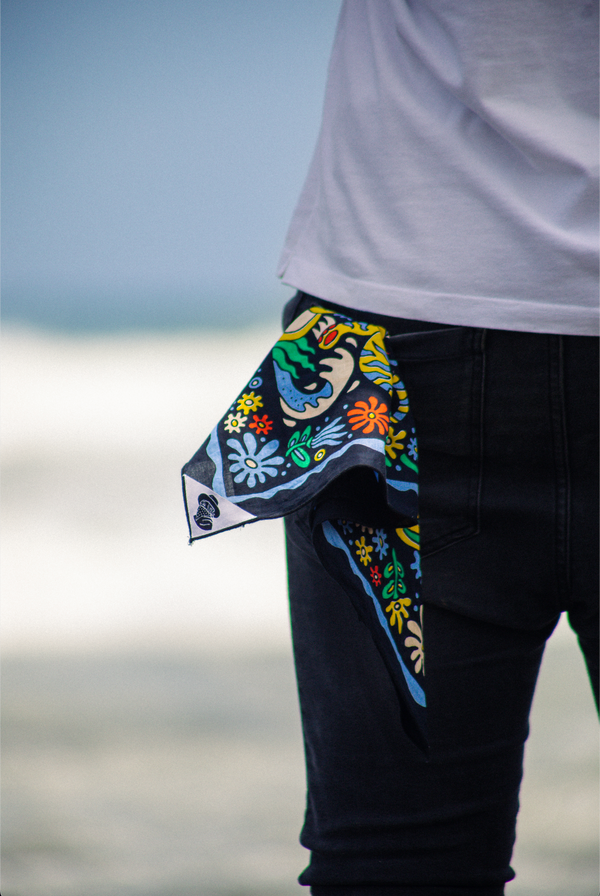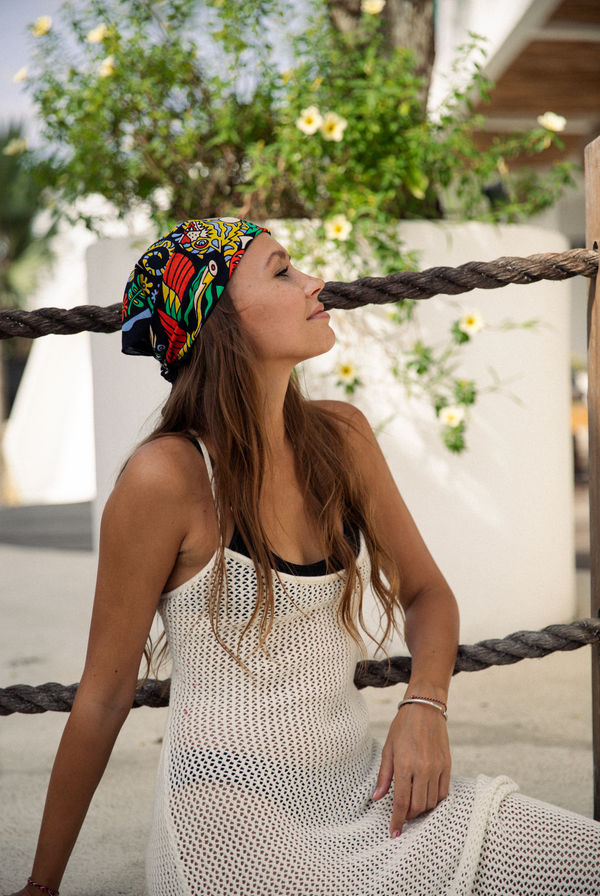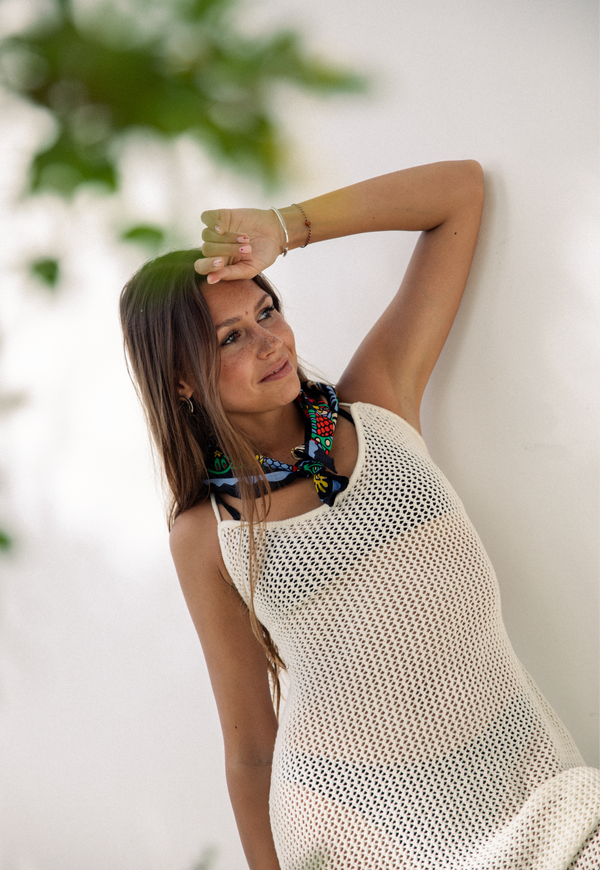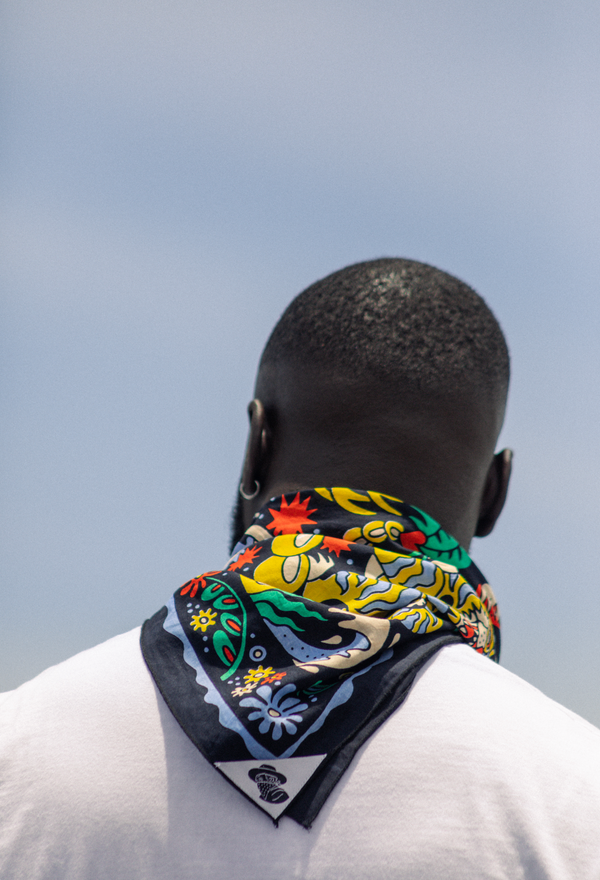 organic cotton

100% Organic Cotton, GOTS Certified and sustainably sourced in India from Chetna Organic, pre-washed for an extra soft feel

made by hand

Printed, Cut, Sewn, and Packaged by hand at a Fair Trade Certified facility in Kolkata, West Bengal, India. Please note that there may be slight sizing and color variations from product to product

21" x 21"

Standard 21 x 21 inch bandana. Machine wash cold with like colors, line or tumble dry, warm iron, do not bleach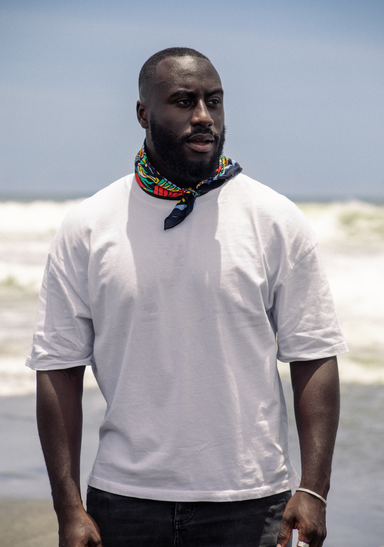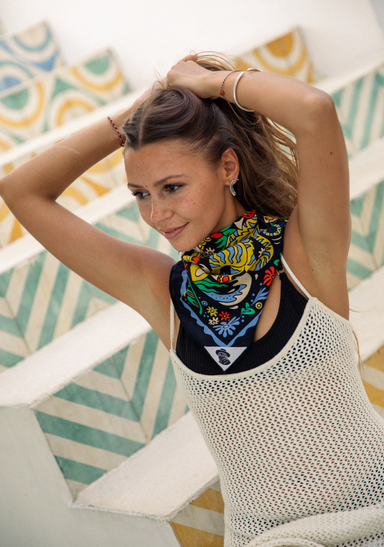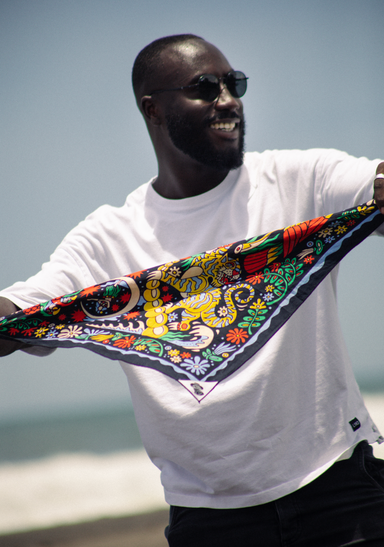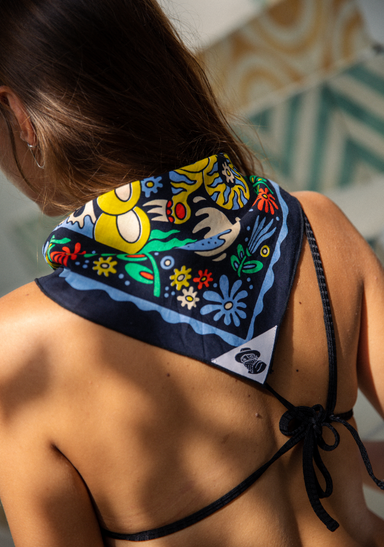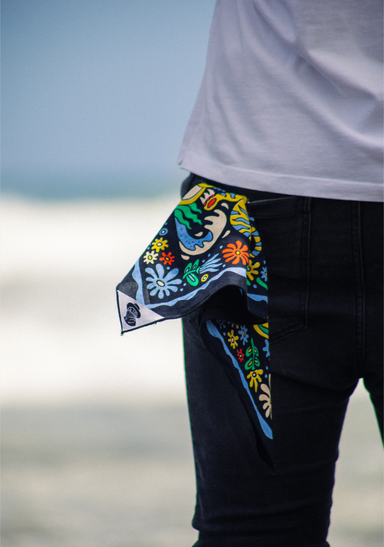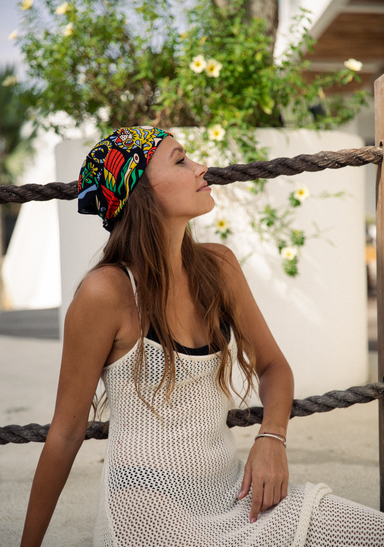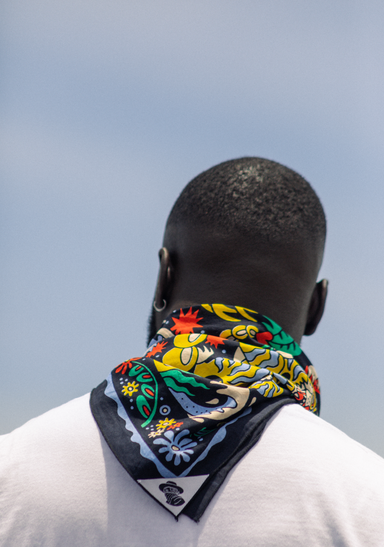 Ft. Myers, FL
Joshua Noom
http://www.joshuanoom.com/
Based in Ft. Myers, FL, Joshua Noom is a visual artist specializing in bold illustration, graphic design, and typography. When we asked where he draws his inspiration from, Josh told us,"I think now most my inspiration or drive comes back to family. Especially the love my daughter has for arts and crafts. I want to work on stuff that makes me feel the way she does when coloring." We would say that he has succeeded, as there seems to be a child-like joyfulness evident in Josh's work. From psychedelic gig posters for bands like My Morning Jacket, Phish, and Dave Matthews Band, to craft beer (and Pepsi!) cans, to liquor labels, and even sticks of deodorant for Old Spice -- anything Josh designs turns to fun. Weaving in influences from the world of tattoos, music, and folk art, his work always seems to evoke a sense of movement, and you feel like dancing just by looking at it. We've been huge fans of Josh's work for years now, and we're grateful to have finally worked with him on this incredible design.
American Red Cross
Inspired by their relief efforts in and around Ft. Myers after Hurricane Ian, Josh fittingly chose to support the American Red Cross with his bandana design. The American Red Cross volunteers and staff work to deliver vital services – from providing relief and support to those in crisis, to helping the public be prepared to respond in emergencies.

For more than 100 years, the American Red Cross has operated according to a mission of preventing and alleviating human suffering in the face of emergencies. They aspire to turn compassion into action so that a) all people affected by disaster across the country and around the world receive care, shelter and hope; b) communities are ready and prepared for disasters; c) everyone in our country has access to safe, lifesaving blood and blood products; d) all members of our armed services and their families find support and comfort whenever needed; and e) in an emergency, there are always trained individuals nearby, ready to use their Red Cross skills to save lives.




www.redcross.org/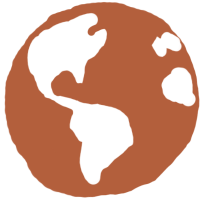 $200,000
RAISED FOR GLOBAL CHARITIES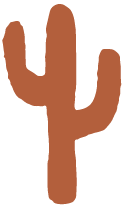 79
CHARITY ORGANIZATIONS SUPPORTED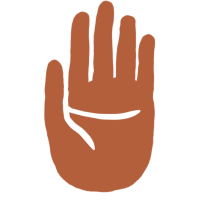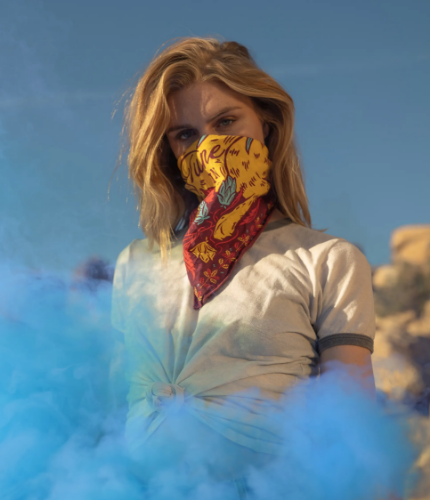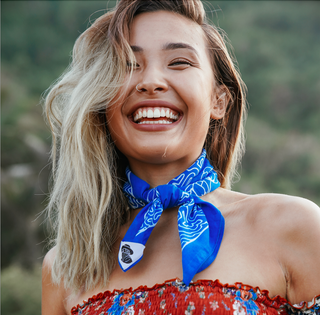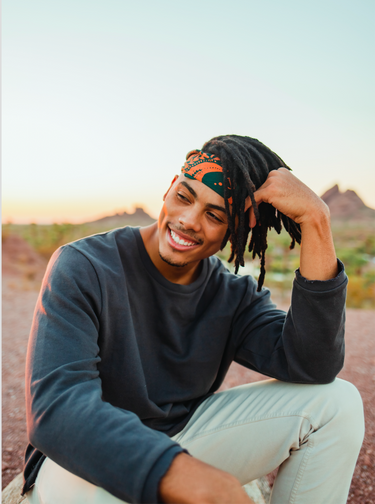 Style Ideas, Guides, and Inspiration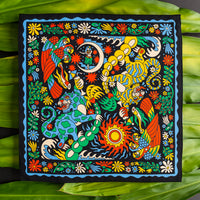 Tropic Like It's Hot - $30