"Life In Flight"
$30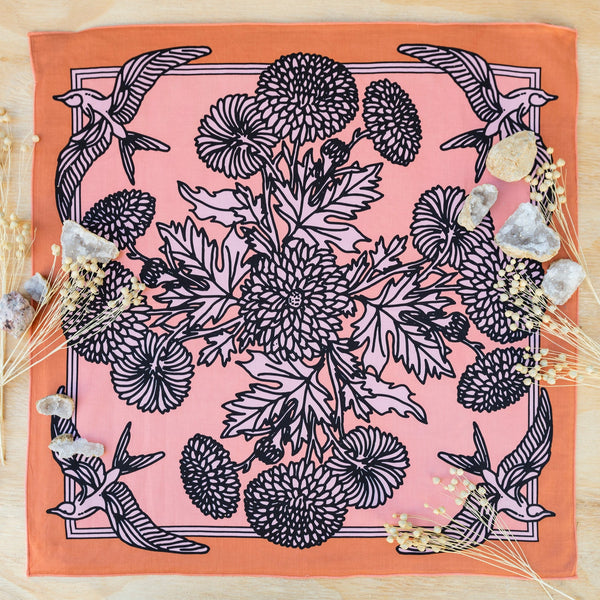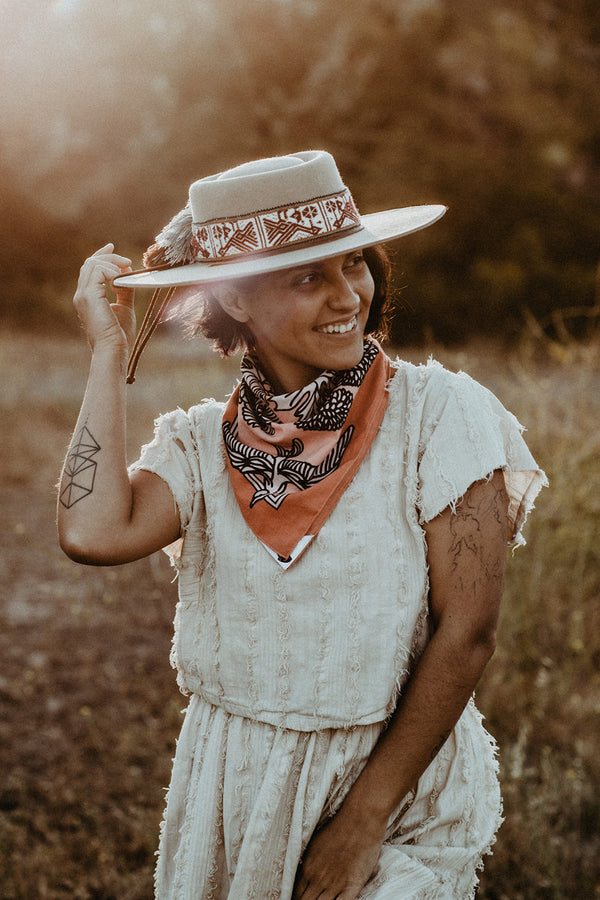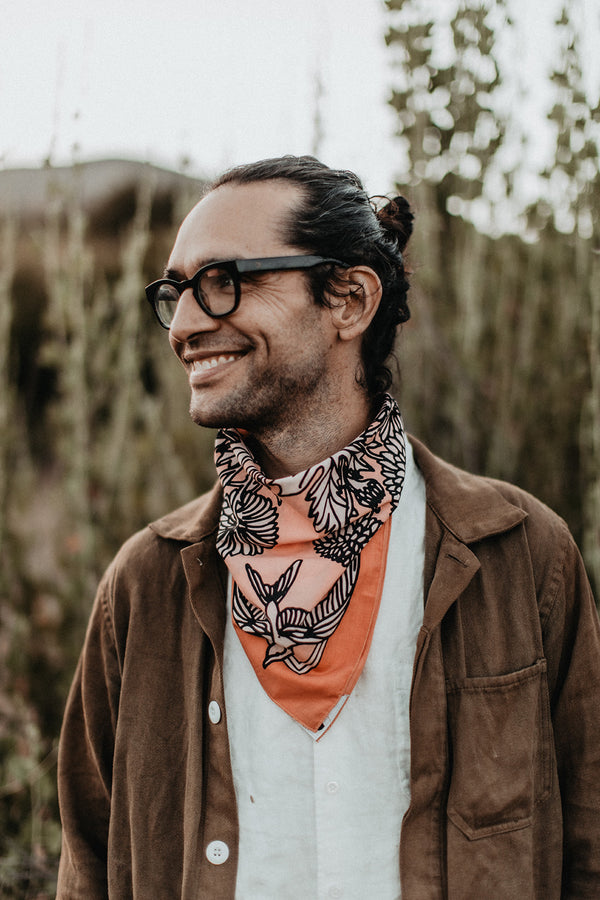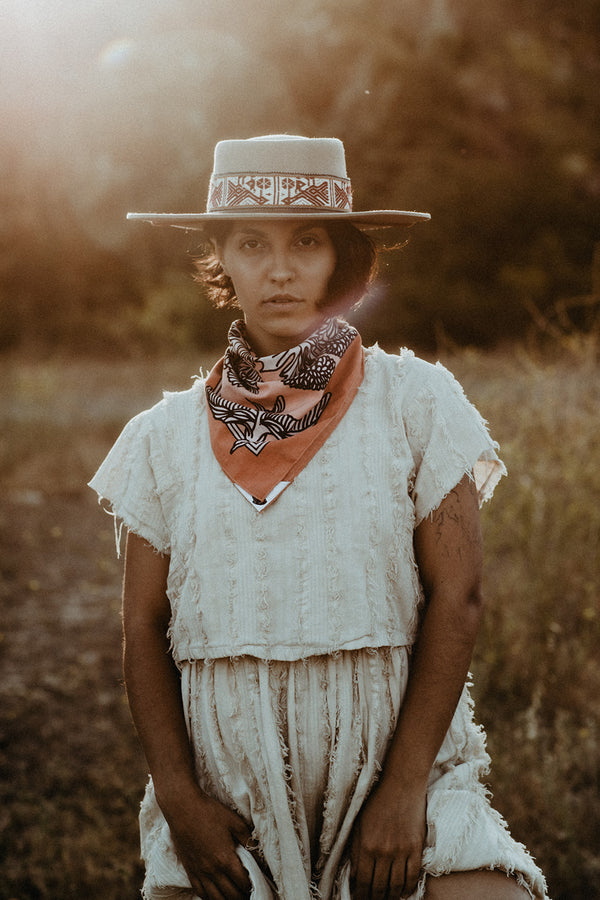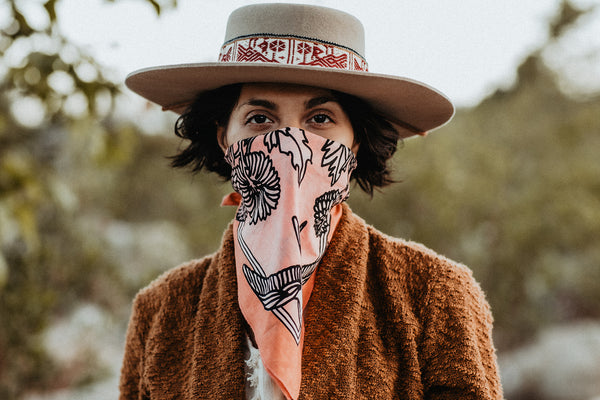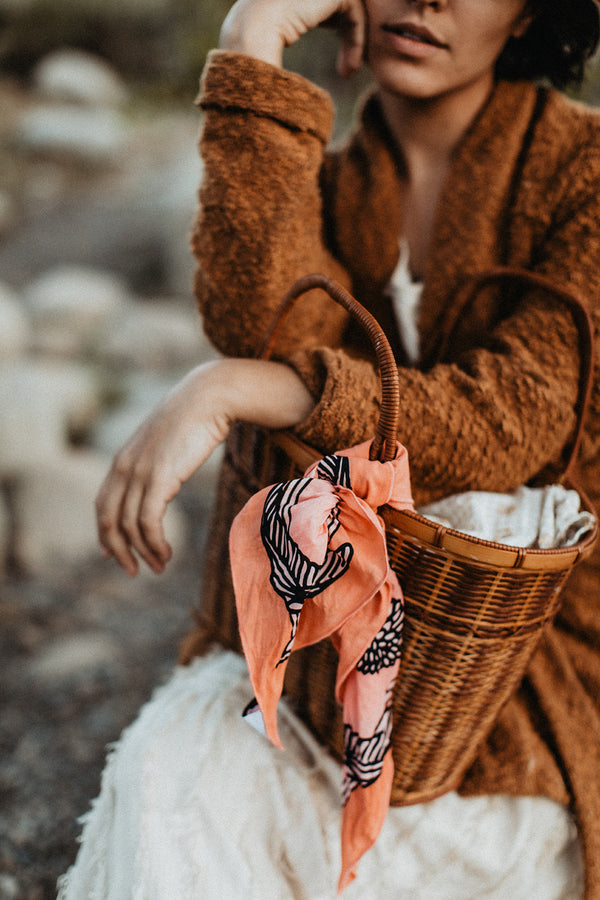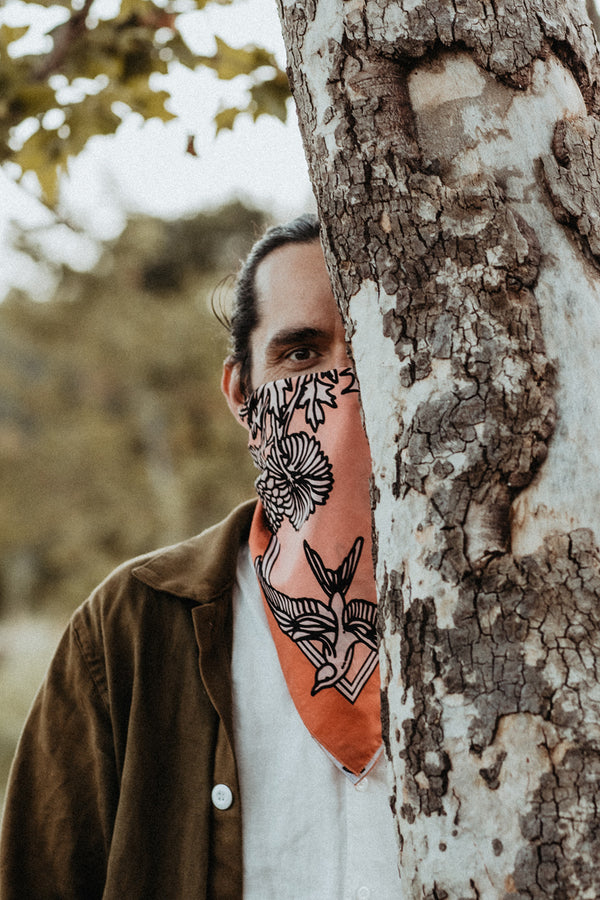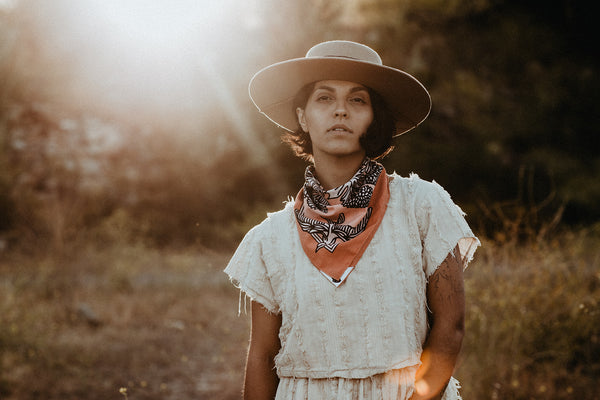 organic cotton

100% Organic Cotton, GOTS Certified and sustainably sourced in India from Chetna Organic, pre-washed for an extra soft feel

made by hand

Printed, Cut, Sewn, and Packaged by hand at a Fair Trade Certified facility in Kolkata, West Bengal, India. Please note that there may be slight sizing and color variations from product to product

21" x 21"

Standard 21 x 21 inch bandana. Machine wash cold with like colors, line or tumble dry, warm iron, do not bleach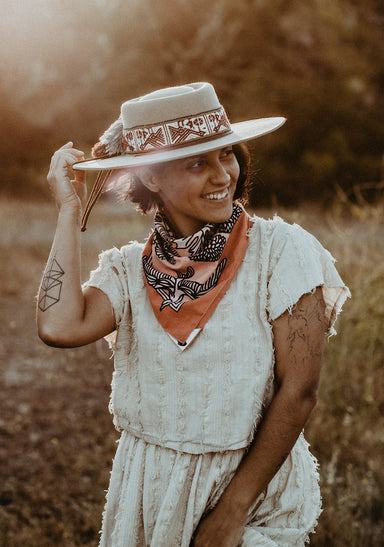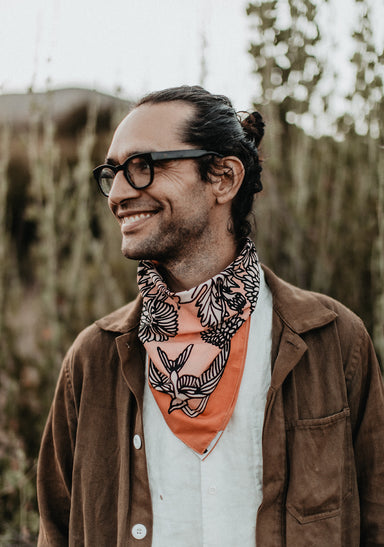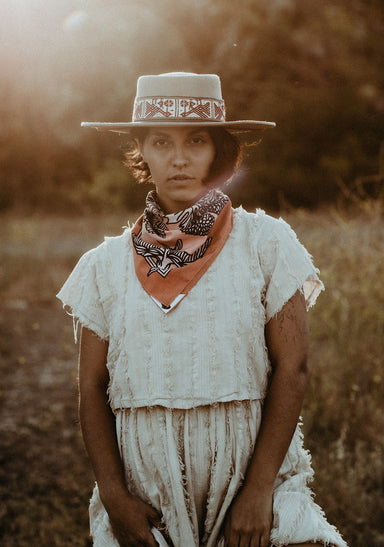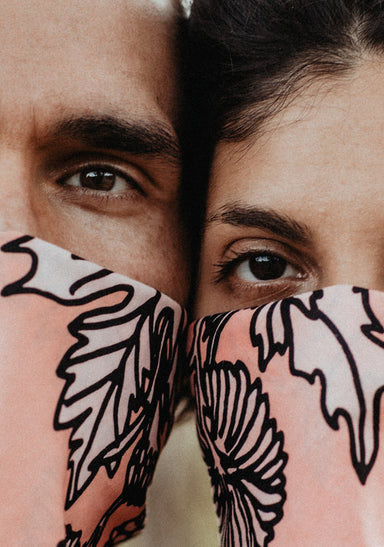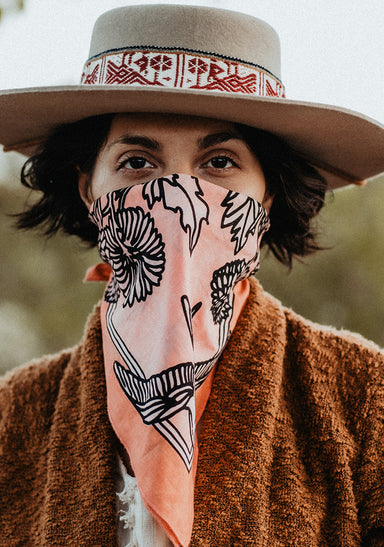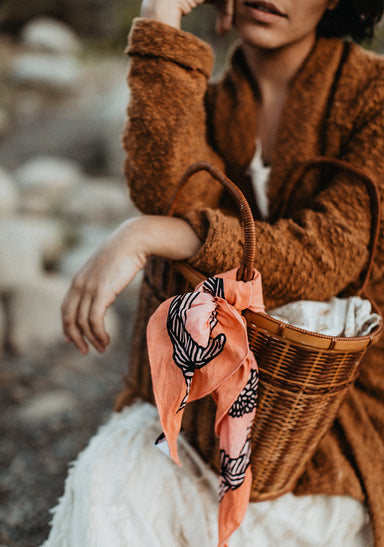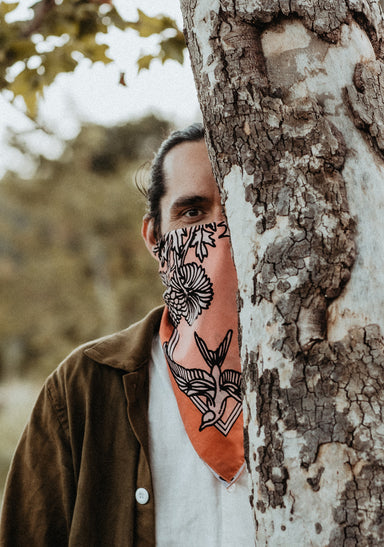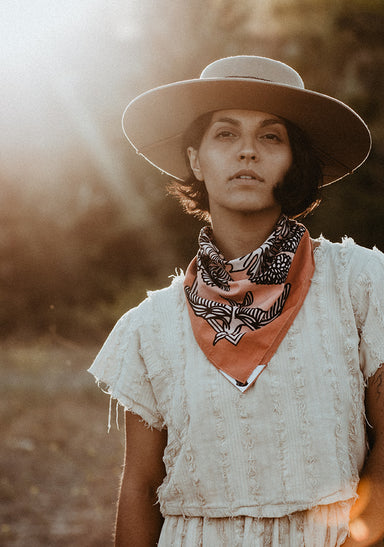 Ojai, CA
REAL FUN, WOW!
realfunwow.com/
REAL FUN, WOW! is the moniker of Ojai, CA based illustrator, muralist, and designer Daren Thomas Magee. Masterfully blending elements of natural, supernatural, and human connectedness, Daren's work is both a perfect commentary and a welcome antidote for our modern times. In his own words, Daren explains "The aim of my work is to speak to the space between imagination and reality." If you've ever been to Ojai, you've undoubtedly seen Daren's work either hanging in or painted on the side of local restaurants, breweries, hotels, and shops. Even if you haven't, there's a good chance you've seen his work. Daren's prolific list of collaborators includes REI, Vissla, CAMP, Christy Dawn, Tank Garage Wines, and Little Blind Beer Co., among many others. When BANDITS made the move to Ojai in December of 2019, Daren was one of the first people we reached out to in town. Having adored his work from afar for almost 2 years, he was basically a celebrity in our minds. Needless to say, we were nervous, giddy, and a little starstruck when we first met him for a beer at our favorite local pub. Not only was he even cooler than our expectations, he was kind, thoughtful, welcoming, and graciously put up with way too much talking on our part. Working with Daren has been a dream come true, but we're even more honored to have him as a new friend and neighbor. In addition to "Life in Flight," Daren also contributed his "Deep in Nature" design to our exclusive collection now available at REI. Click the links below to check out his irreverent, always eye-catching Instagram feed and his website where you can find a whole catalog of for-sale prints, wearables, wall hangings, tattoo permits, and more!
Ojai Valley Land Conservancy (Ojai, CA)
The Ojai Valley Land Conservancy (OVLC) is a nonprofit, non-governmental, land protection organization supported by private donations. They work to protect the views, trails, water, and wildlife of the Ojai Valley for current and future generations to enjoy.

In the Ojai Valley, the OVLC manages roughly 2,300 acres of open space including 27 miles of trails that Daren, his family, and BANDITS enjoy on an almost daily basis. The land managed by OVLC includes a stunning 4.5 stretch of the Ventura River, where the photos you'll see on this page were taken. In addition to trail and land maintenance, OVLC also guides hundreds of visitors, and hosts tens of thousands of school children, hikers, equestrians, and others each year.

BANDITS is proud to partner with Daren to generate support for this vital organization that works tirelessly to preserve the natural beauty of the valley we call home.
ovlc.org/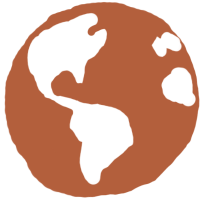 $200,000
RAISED FOR GLOBAL CHARITIES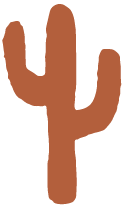 79
CHARITY ORGANIZATIONS SUPPORTED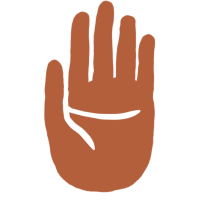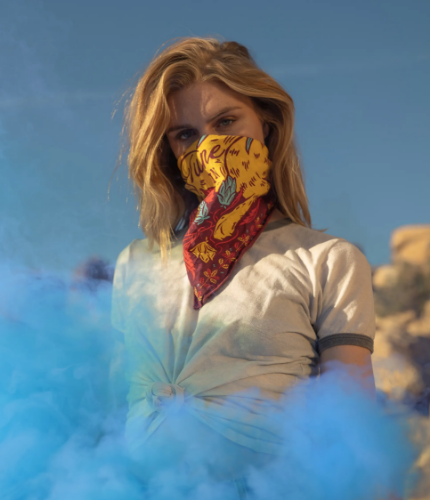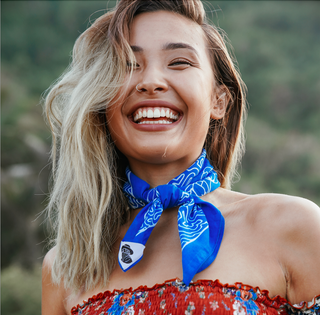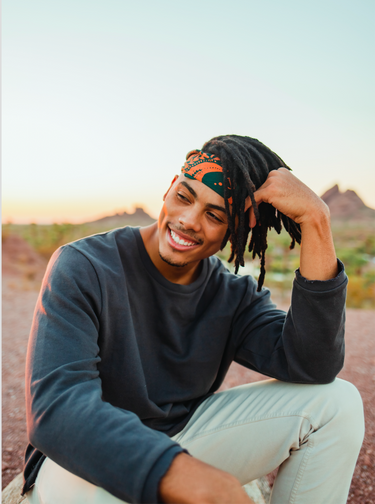 Style Ideas, Guides, and Inspiration