"Southwest Monuments"
$30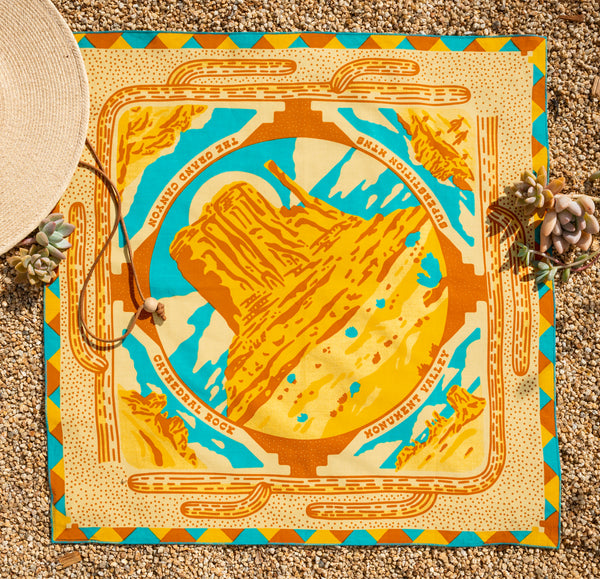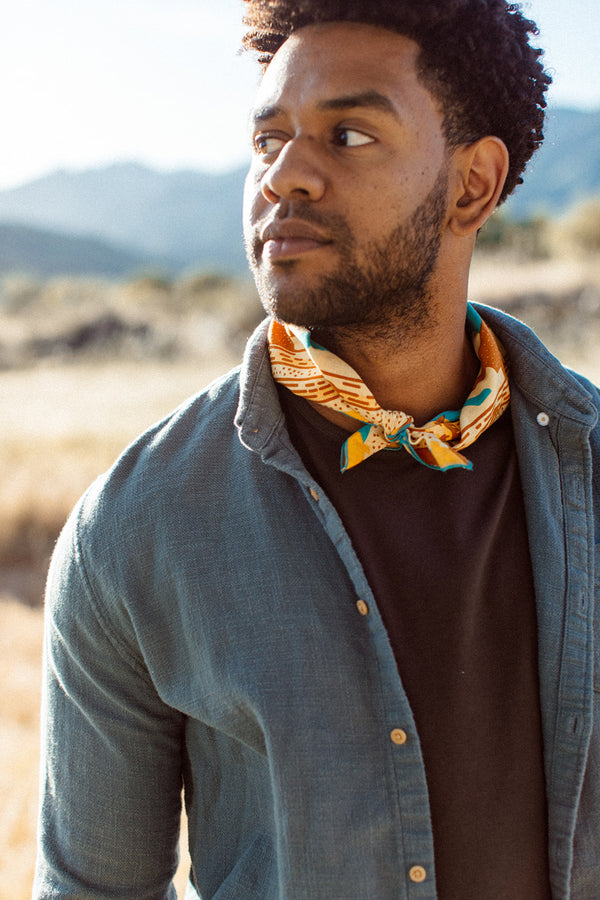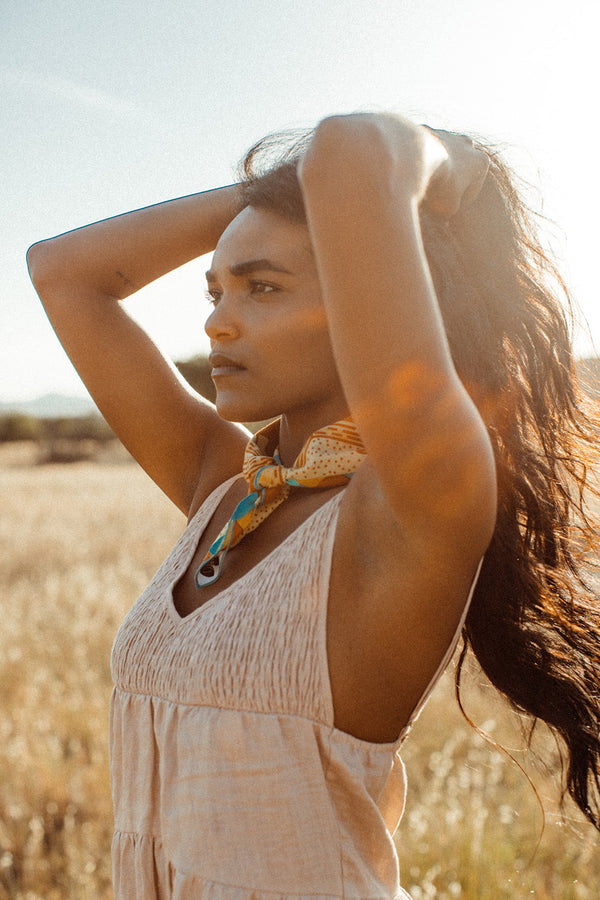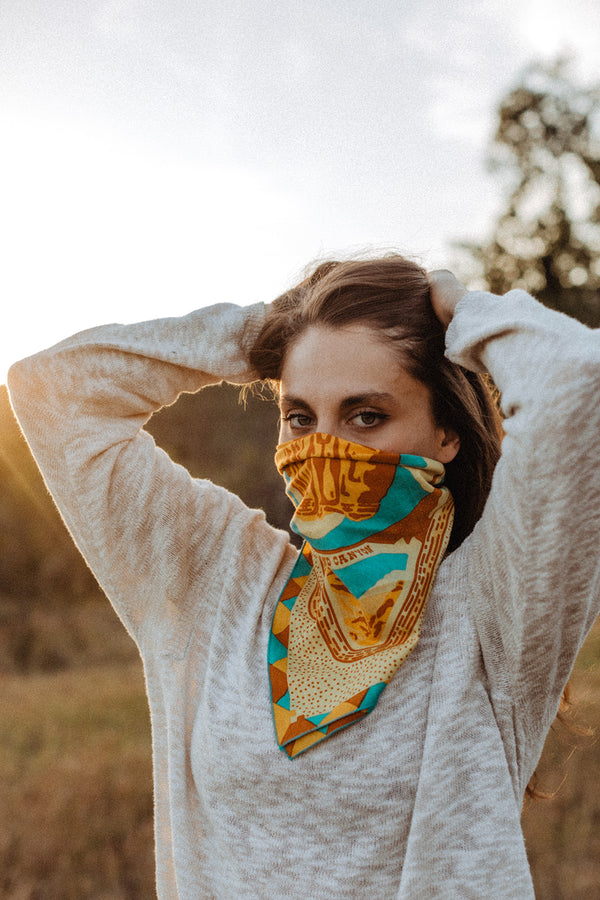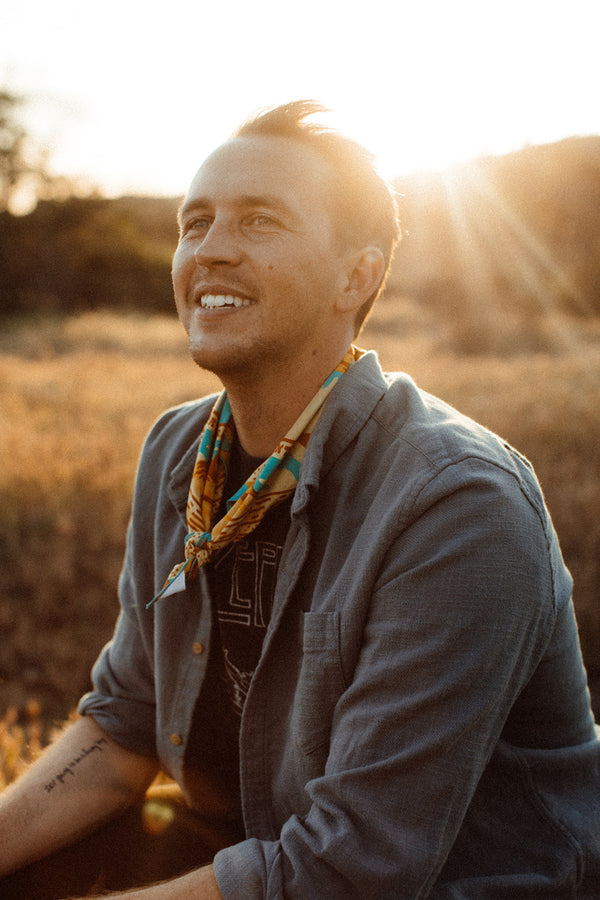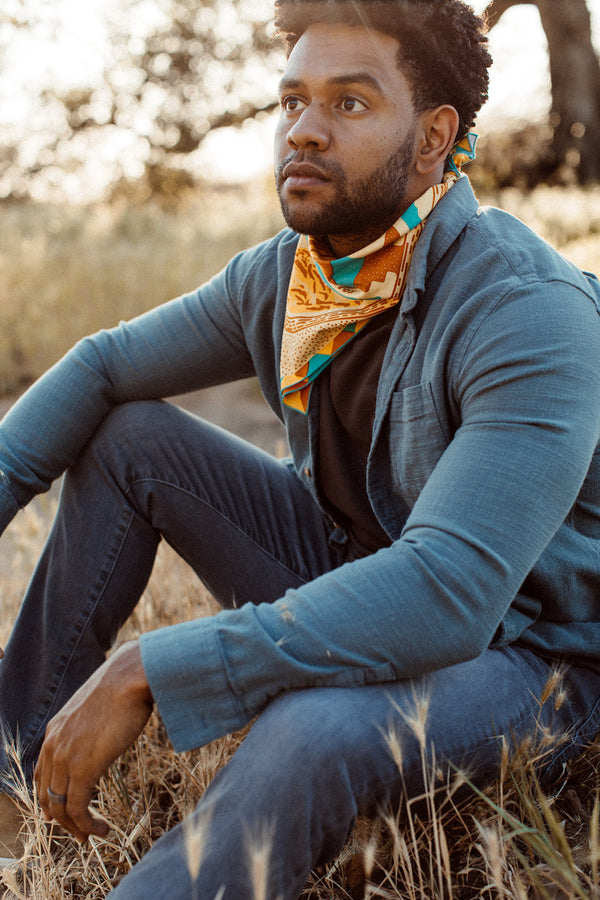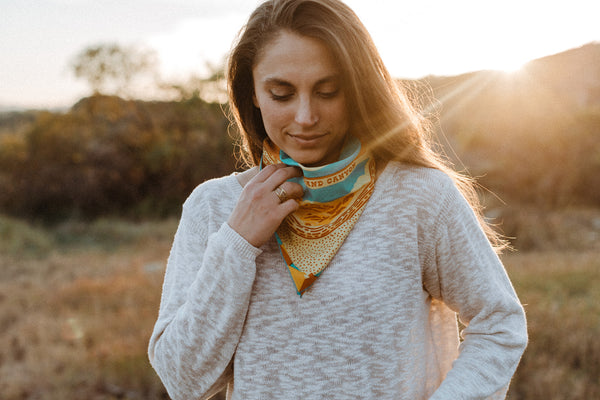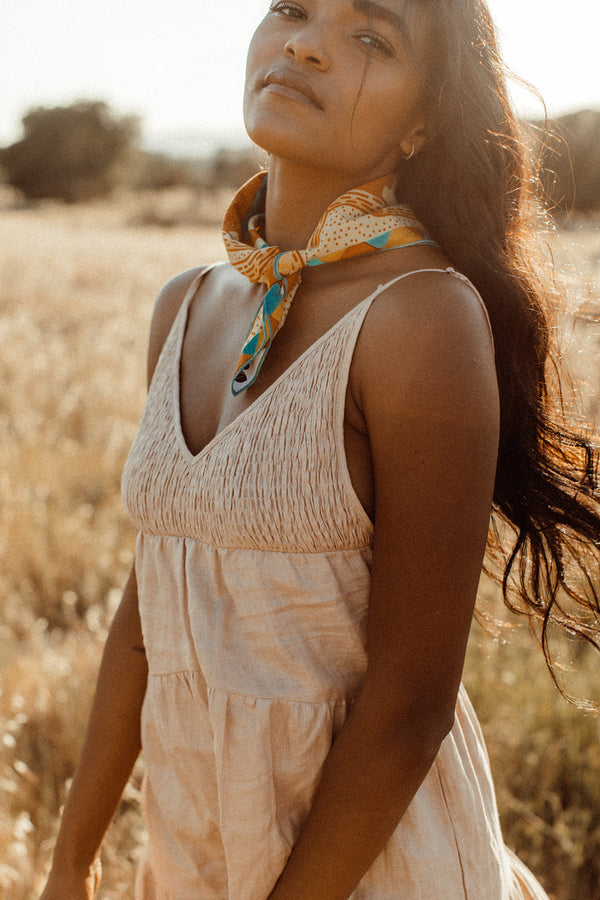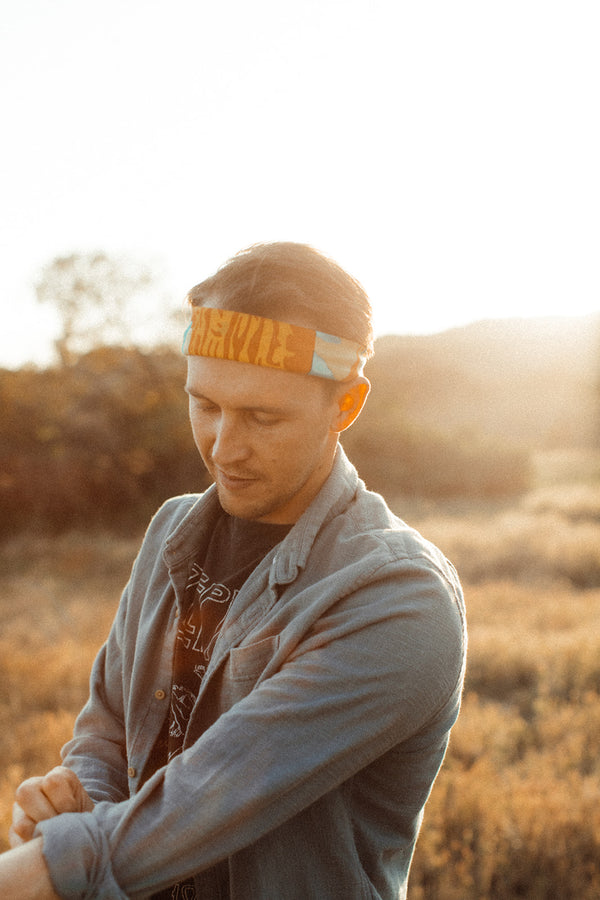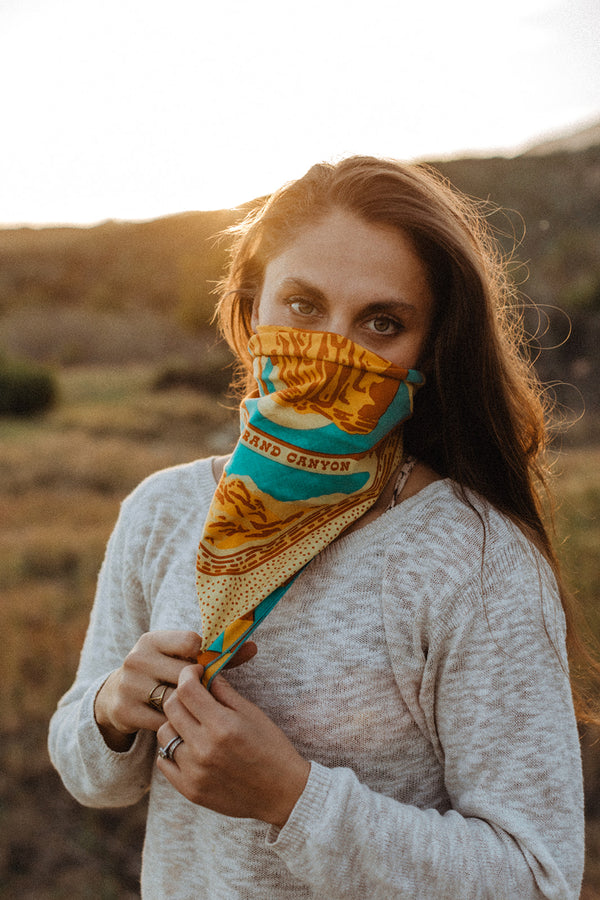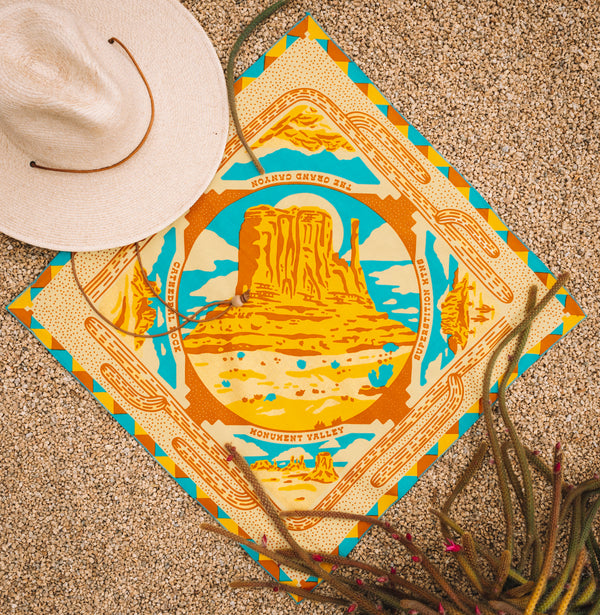 organic cotton

100% Organic Cotton, GOTS Certified and sustainably sourced in India from Chetna Organic, pre-washed for an extra soft feel

made by hand

Printed, Cut, Sewn, and Packaged by hand at a Fair Trade Certified facility in Kolkata, West Bengal, India. Please note that there may be slight sizing and color variations from product to product

21" x 21"

Standard 21 x 21 inch bandana. Machine wash cold with like colors, line or tumble dry, warm iron, do not bleach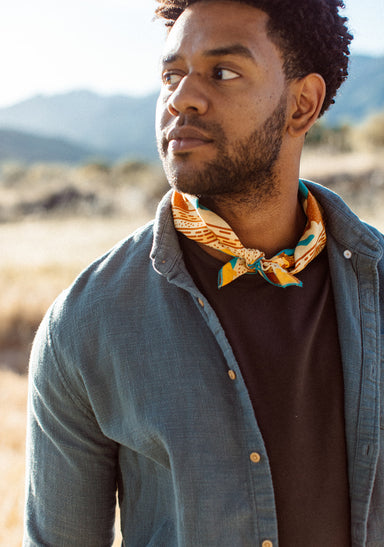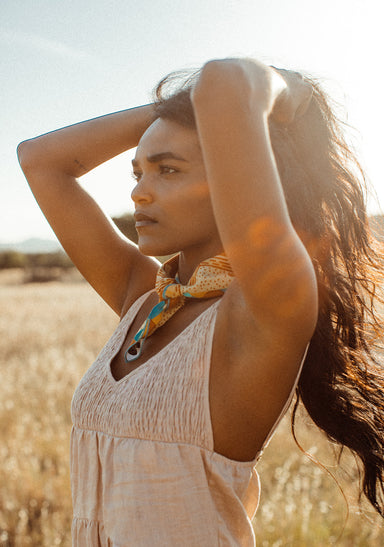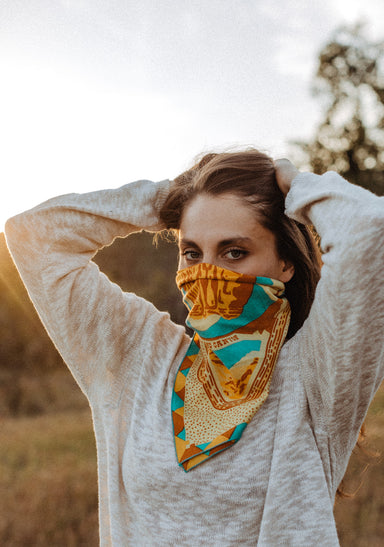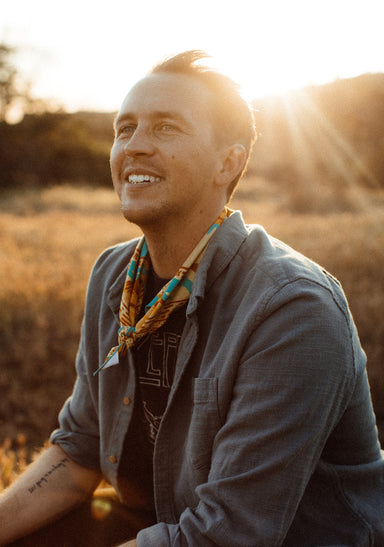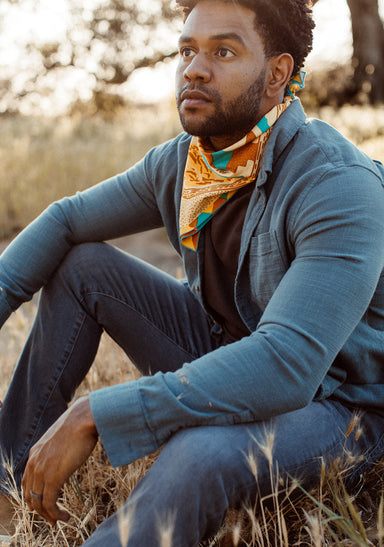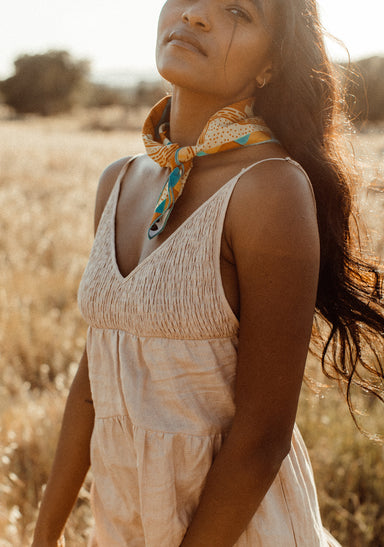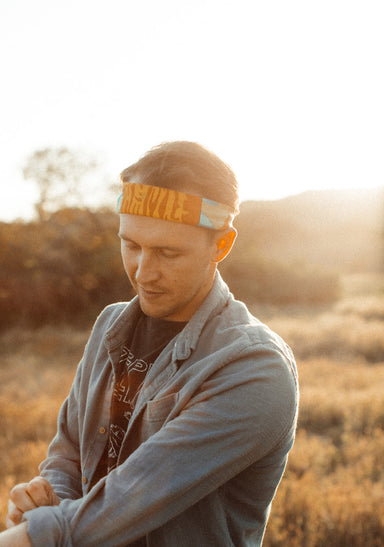 Phoenix, AZ
Cactus Country
www.thisiscactuscountry.com/
Cactus Country, made up of the husband-and-wife design team of Lauren and Mark Johnston, is a multidisciplinary independent design firm specializing in brand identity and illustration. Based in Phoenix, AZ they've called the Southwest home their whole lives (Mark was born & raised in Arizona and Lauren in California) and have found that their creativity thrives best in the desert or on the open road. When they're not creating incredible designs, you'll find them shuffling between Arizona and California to enjoy the desert sunshine and cooler coastal air. Their work is primarily inspired by stories of the open road and things of the past - Vintage Arizona Highways Magazines, old printed ephemera, William Eggleston, Ed Ruscha, Josef Albers, and Mark Rothko. Given that they spend much of their time in desert landscapes, their designs often exude a Western attitude and draw from the natural sights and surroundings they see in their travels. Along with their past experience working with letterpress printing, these collective experiences combine into an incredible design aesthetic that caters toward print application, clean lines, organic textures, and hand-drawn illustrations. In all of their work, Lauren and Mark follow the age-old adage "good work is always honest" which keeps their creativity natural, their attitude humble, and their work authentic for each and every project. They are continually inspired by the work of other influential modern designers including Lauren Dickens, Alana Louise, Kendrick Kidd, Fried Cactus Studio and Hoodzpah. When they're not working on design projects, you can find them hiking, traveling, cooking, and spending time with their dog Pepper and cat Luna.
The Navajo Water Project
Launched in 2014, the Navajo Water Project is an Indigenous-led organization that brings hot and cold running water to Navajo Nation homes without access to water or sewer lines. What began with a single family in Thoreau, NM — the Bensons — has grown to serve more than 250 families across 9 towns in New Mexico alone. In 2018, the Project opened new project offices in Navajo Mountain, UT and Dilkon, AZ to continue expanding their impact across the Navajo Nation.

Cactus Country chose this organization as their design features Monument Valley within Navajo Nation, and ⅓ of Navajo families are living without tap water or working toilets. Lauren & Mark believe in supporting their mission to bring clean water to those in need.

www.navajowaterproject.org/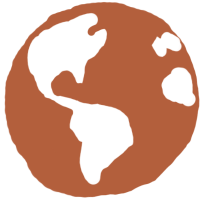 $200,000
RAISED FOR GLOBAL CHARITIES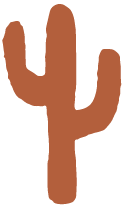 79
CHARITY ORGANIZATIONS SUPPORTED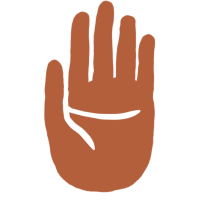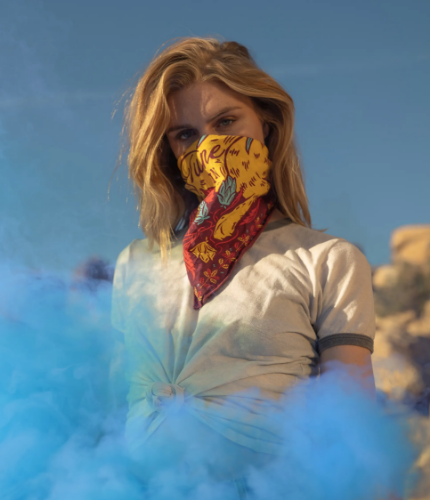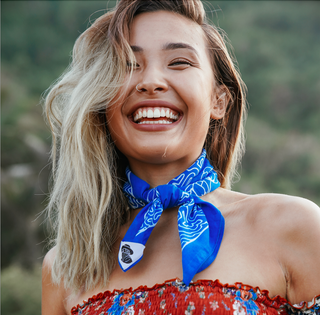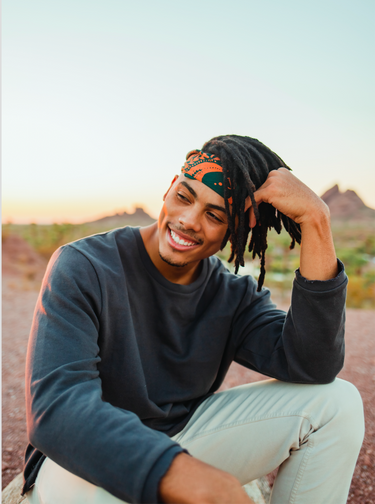 Style Ideas, Guides, and Inspiration
Southwest Monuments - $30