"Heritage" (Special Edition - Blue)
$30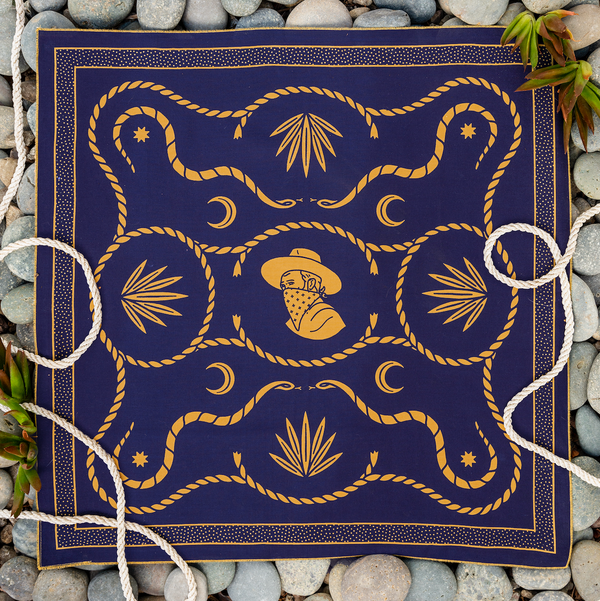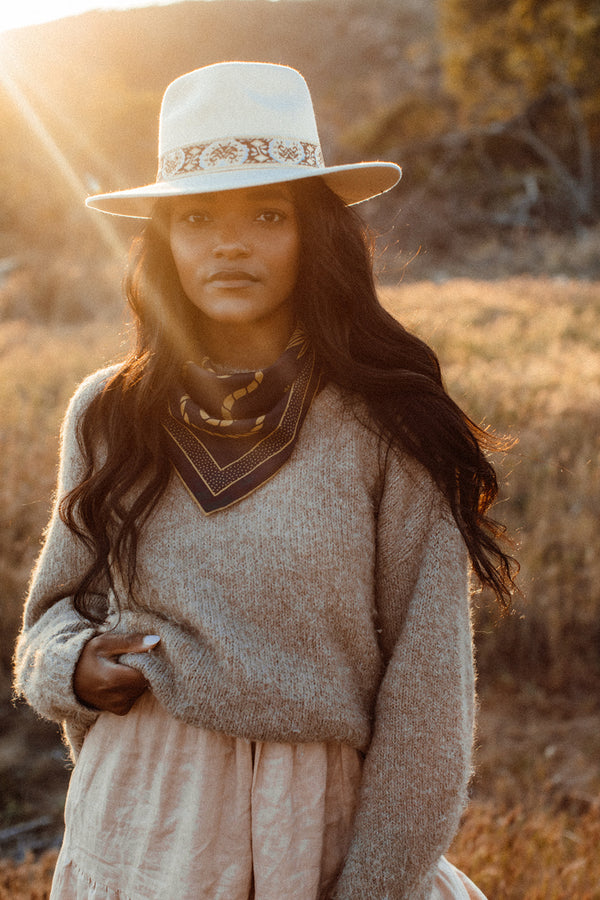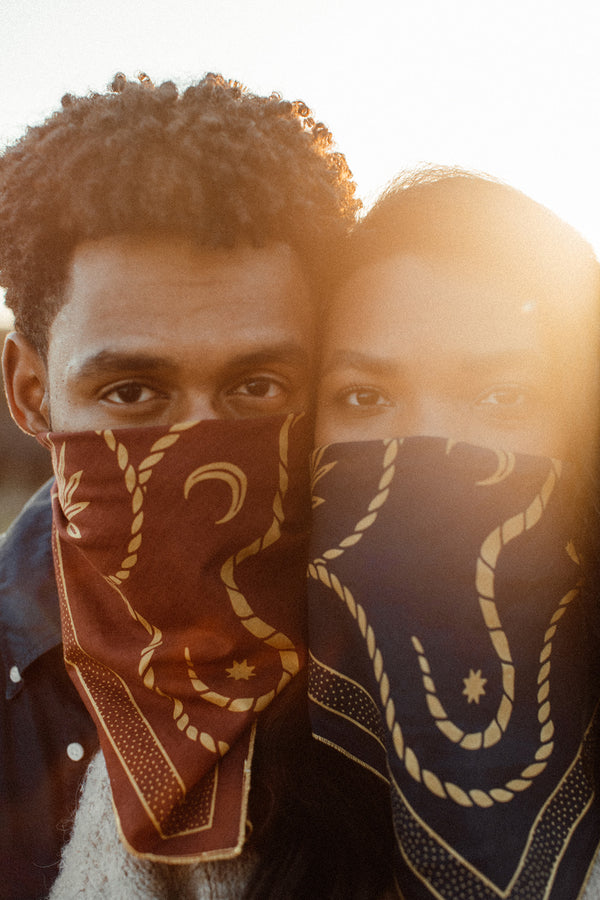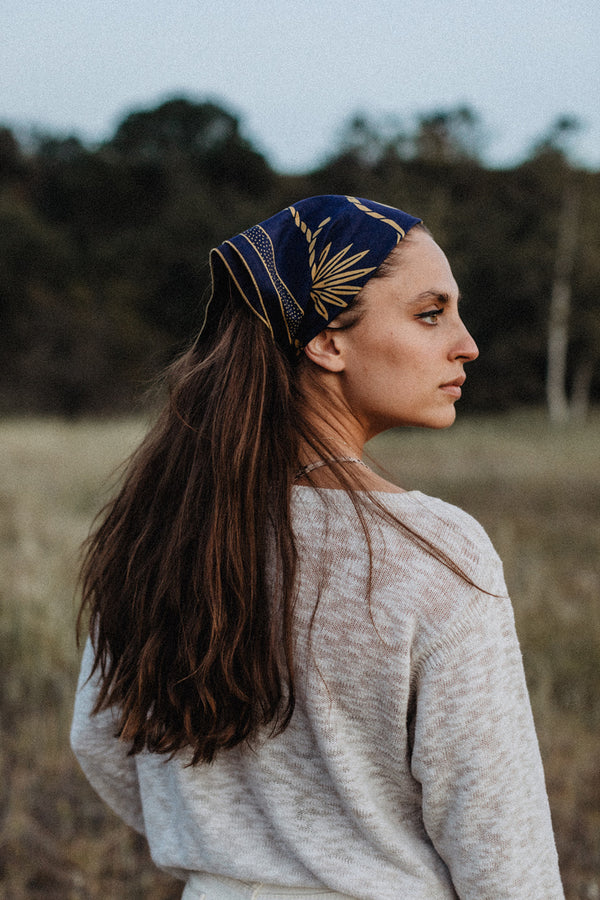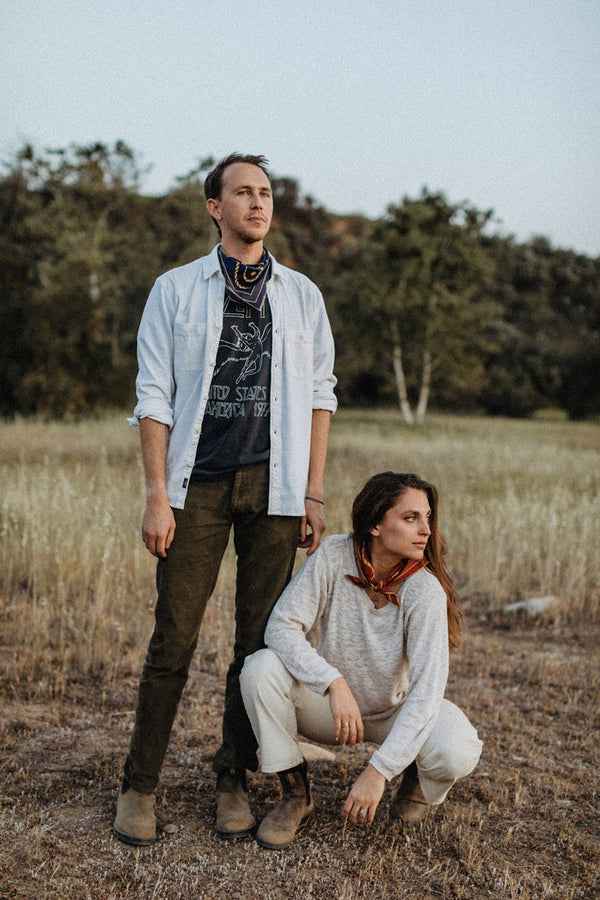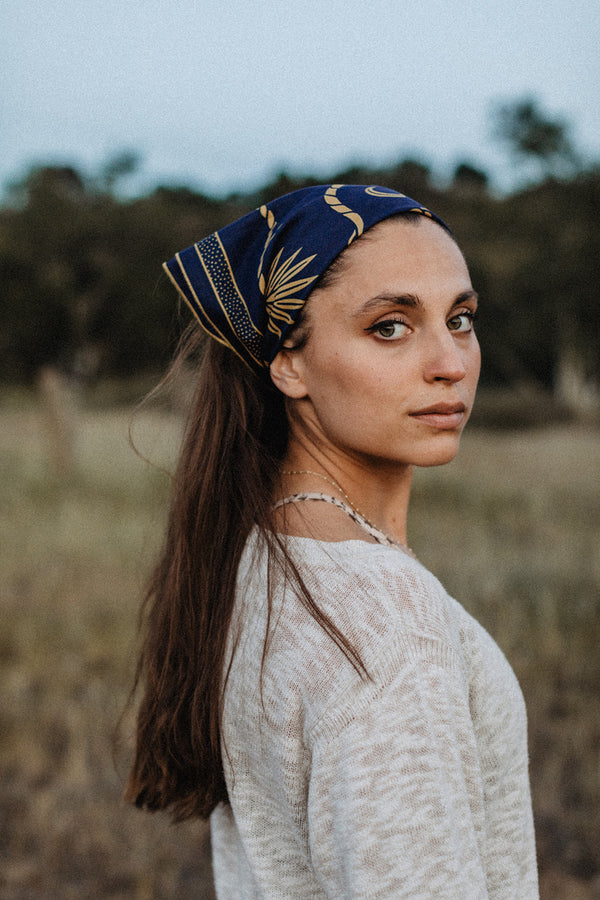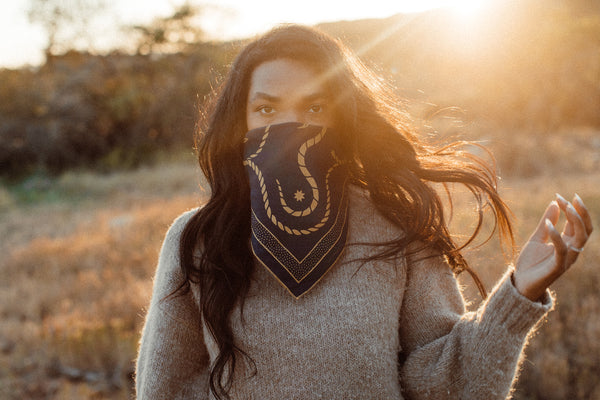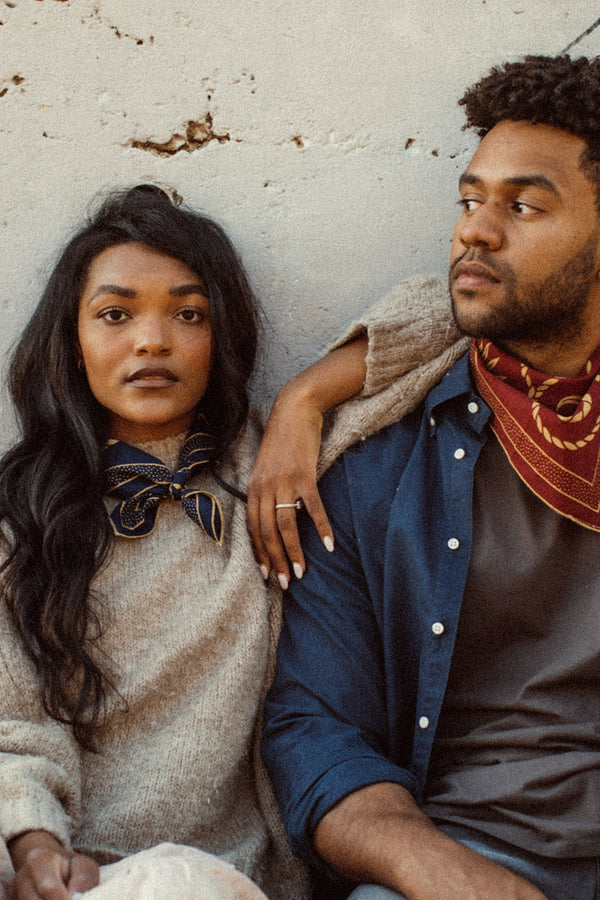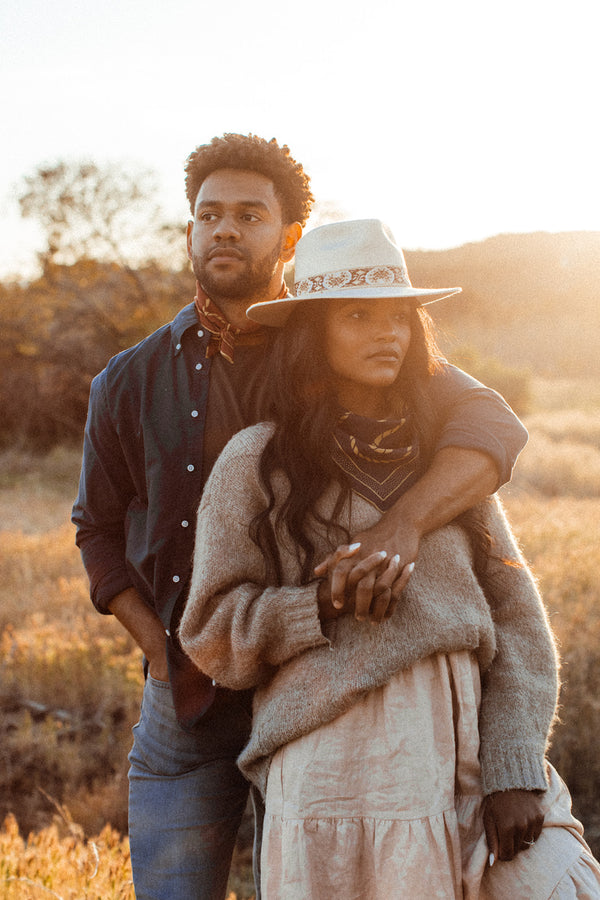 organic cotton

100% Organic Cotton, GOTS Certified and sustainably sourced in India from Chetna Organic, pre-washed for an extra soft feel

made by hand

Printed, Cut, Sewn, and Packaged by hand at a Fair Trade Certified facility in Kolkata, West Bengal, India. Please note that there may be slight sizing and color variations from product to product

21" x 21"

Standard 21 x 21 inch bandana. Machine wash cold with like colors, line or tumble dry, warm iron, do not bleach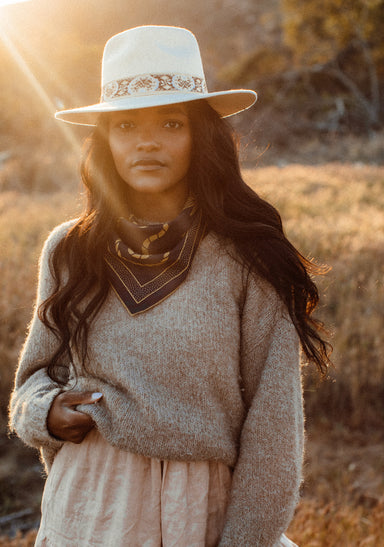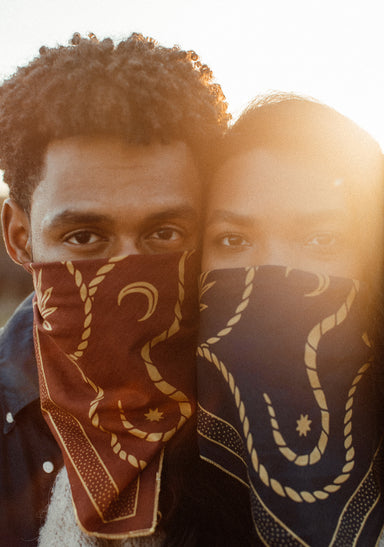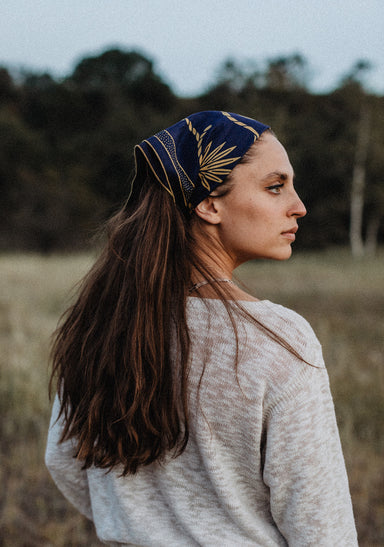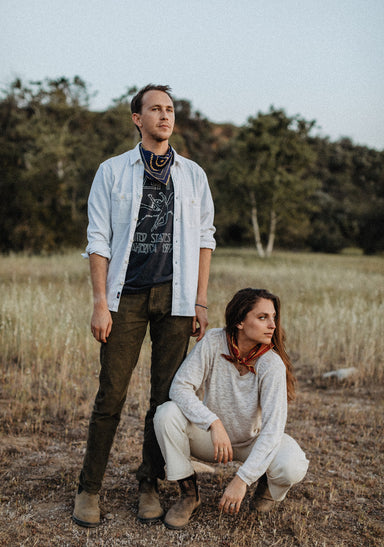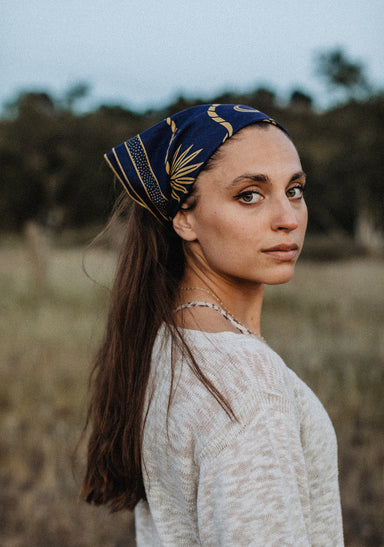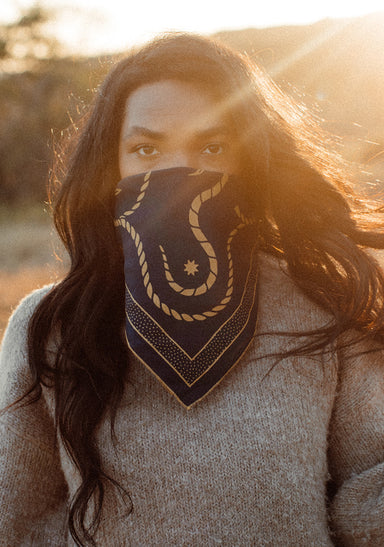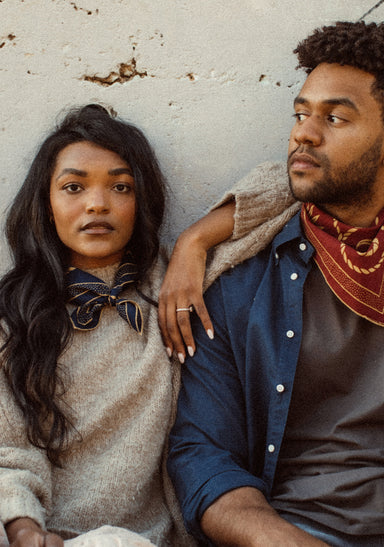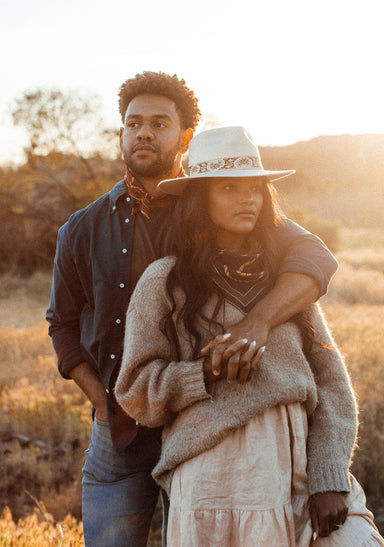 Kansas City, MO
Ben Kocinski
Kansas City based illustrator and graphic designer Ben Kocinski was one of the very first artists that BANDITS reached out to when we hatched the idea for a bandana brand supporting artists and charities worldwide. Ben's incredible vintage-inspired designs caught our eye when we were looking for a logo, and the iconic BANDITS logo he created added instant validation to our brand from day 1. In addition to our logo and these beautiful 4th Anniversary designs, Ben also created the "Good Luck" bandana for our very first collection launched in April 2018 (and still available). He has truly been integral in the success of BANDITS, and we're so grateful that he said yes to our request all those. years ago! Ben told us that he takes cues from design and typography from the 20s, 30s, and 40s, and indeed his creations feel transported a bygone era. True to form, he still draws most of his illustrations by hand before digitally converting them. Ben's logos, illustrations, and designs have appeared on work for brands like Yeti, Knickerbocker Manufacturing Co., Sable Bourbon, and others.
Mojave Desert Land Trust
The Mojave Desert Land Trust (MDLT) is a non-profit organization that protects the unique living landscapes of the Mojave and Colorado Deserts. Based in Joshua Tree, their mission is to protect the Mojave Desert ecosystem and its scenic and cultural resource values.

MDLT has conserved more than 100,000 acres of prime desert habitat, forever weaving together national parks, national monuments, wilderness areas, and wildlife linkage corridors. The organization works closely with a broad range of desert community members and visitors, as well as with local, state, and federal agencies. MDLT offers hands-on learning and volunteer opportunities to residents and visitors of the desert. It collaborates closely with, and is supported by, a diverse range of partner organizations, agencies, neighbors, and visitors who treasure the desert's unique qualities.

This desert has played a huge role in the history of BANDITS - from design and branding inspiration, to multiple photo/video shoots, to sometimes just a place to clear our heads - so we thought it was only right that celebrate 4 years of BANDITS by giving back to this incredible landscape.


www.mdlt.org/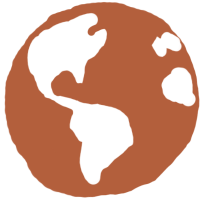 $200,000
RAISED FOR GLOBAL CHARITIES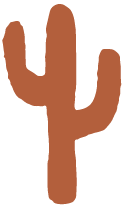 79
CHARITY ORGANIZATIONS SUPPORTED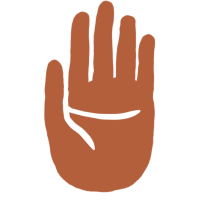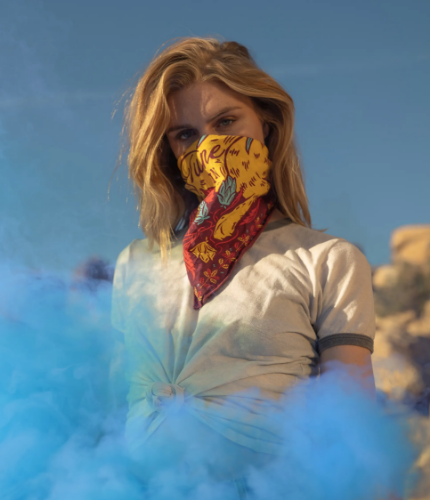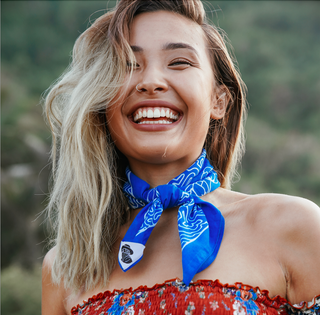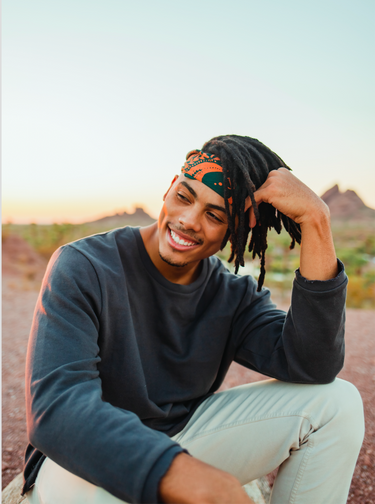 Style Ideas, Guides, and Inspiration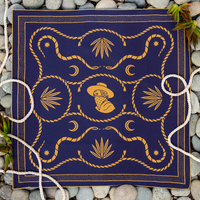 Heritage (Special Edition - Blue) - $30