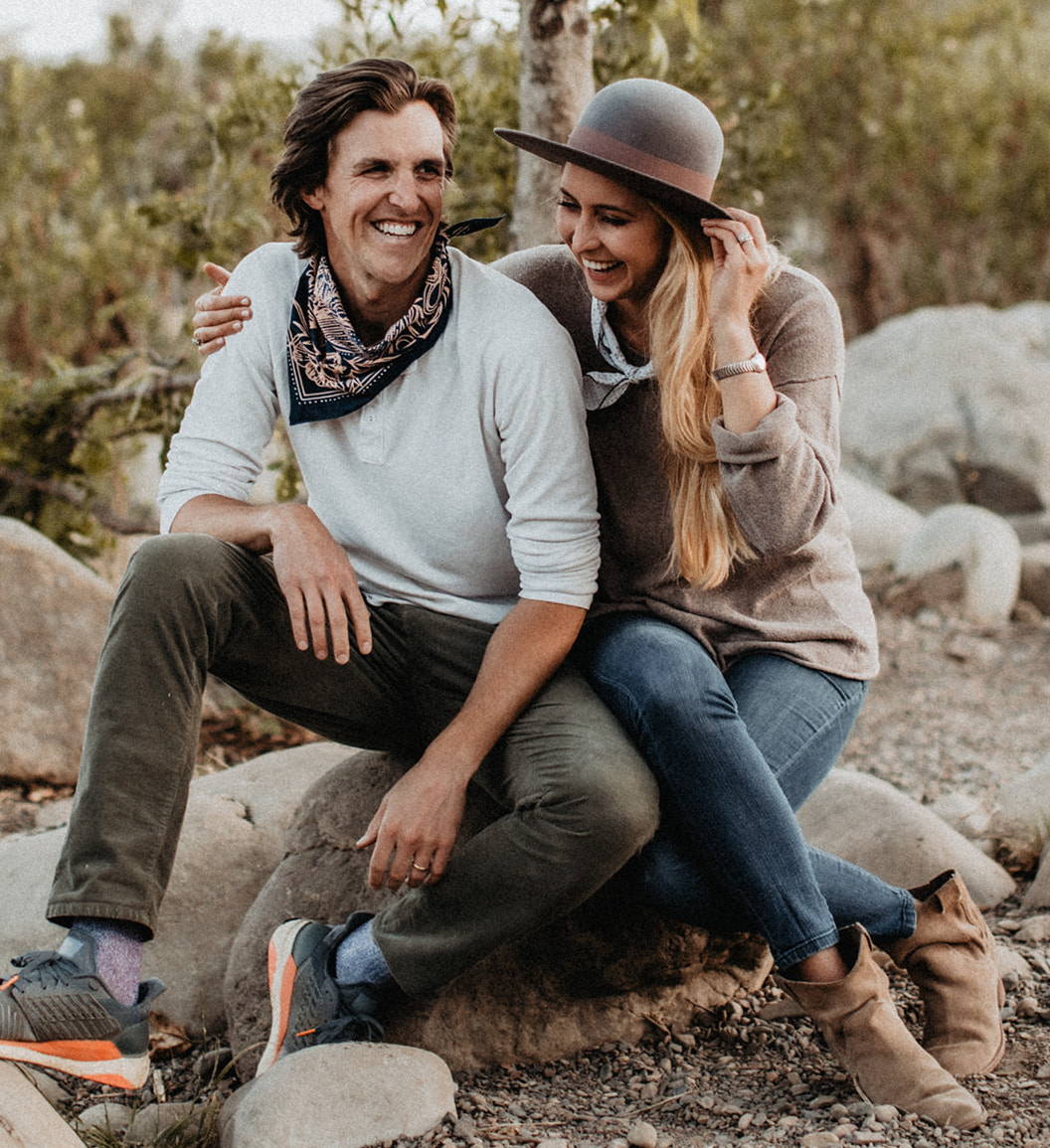 Nicole & Connor Humphreys are the Co-Founders of BANDITS and a couple of self-proclaimed "Bandana enthusiasts."
After many years living in Venice Beach, CA in 2017 they decided to quit their unfulfilling office jobs and move full time to Bali, Indonesia. While traversing the island on motorbikes that Summer, they realized a need to replace the frayed, sweaty bandanas that had become essential for their rides.
When all they could find was scratchy cotton, boring patterns, and suspect manufacturing, the idea for BANDITS was born. Building upon Nicole's extensive work in the non-profit sector and Connor's business background, they set out to build a bandana that would spark collaboration, inspire original expression, and create positive change.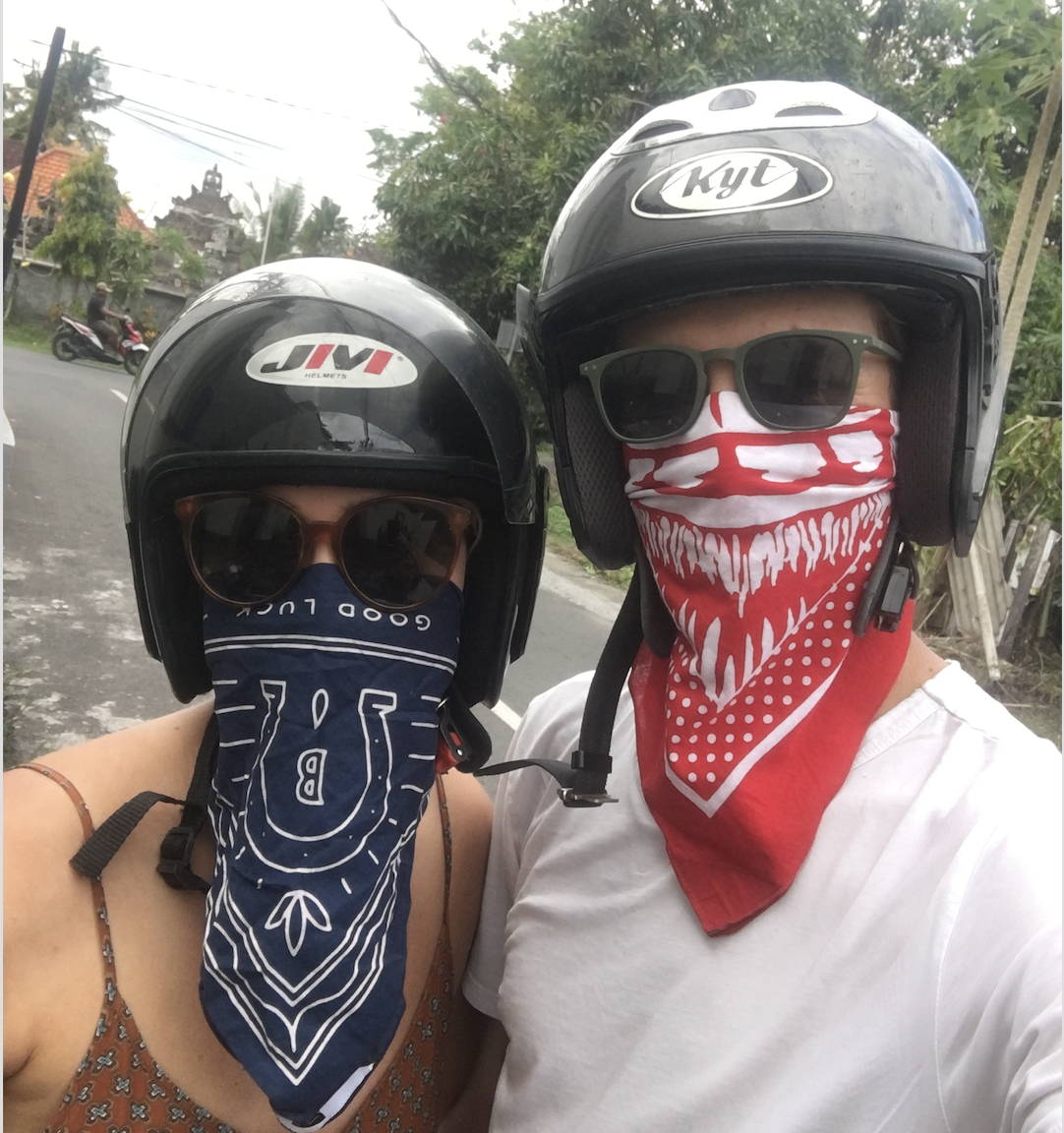 Since that fateful ride Nicole and Connor have travelled the globe to find the perfect blend of sustainably-sourced, 100% Organic Cotton. They have searched and sampled from countless manufacturers to ultimately find an incredible Fair Trade certified partner in Kolkata, India. They spent countless hours discovering the most original artistic talents in the world and working with them to create mind-blowing bandana designs.
Most importantly though, when figuring out how (not if) BANDITS would give back to the world, they put the choice in the hands of the artists. The simple but important decision to donate 10% of sales to charities chosen by the design artists helped to Make bandits what it is today; a platform for customers not just to buy a bandana, but to experience a more personal connection with the designs, the artists, and the amazing charities they're helping to support.
Nicole & Connor aim to grow BANDITS into a global brand supporting people and organizations making the world a better, more beautiful place!